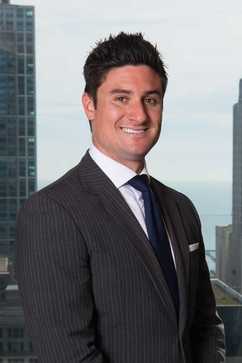 Joseph L. Rourke has been hired as an associate at Clifford Law Offices, a nationally recognized personal injury and wrongful death law firm.
Rourke has worked on both sides of the aisle, representing plaintiffs and defendants in personal injury and wrongful death cases.
Having graduated from John Marshall Law School, Rourke went to work for a plaintiff's firm in Chicago's south suburbs, representing those injured or the families of those killed by wrongful conduct. He then went to work for a Chicago defense firm, handling several complex, multi-million-dollar, multi-party medical malpractice cases.
Rourke received his undergraduate degree from Heidelberg University in Tiffin, Ohio, where he majored in Economics and minored in Legal Studies and was on the baseball team. Already he has been recognized for his excellence in the profession by his peers in being named an Emerging Lawyer by the Law Bulletin Publishing Company. Fewer than two percent of all lawyers licensed to practice in Illinois aged 40 or younger are named to this list.
______________
For further information, please contact Clifford Law Offices Communications Partner Pamela Sakowwicz Menaker at 847-721-0909.