Three Clifford Law Offices partners, Shannon M. McNulty, Sarah F. King, and Yvette C. Loizon, have been recognized as Notable Women in Law in 2022 by Crain's Chicago Business.
The honor is given to those for their success and accomplishments during the last 18 months. The additional criteria for being named to the list includes serving in a senior level role, practicing a minimum of 10 years, making an impact on types of cases handled and/or pro bono work, serving as a role model or mentor to other women attorneys, assuming a leadership role in professional organizations and civic/community service initiatives, and being based in the Chicago area.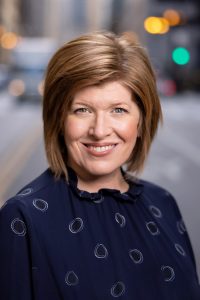 Shannon M. McNulty is a dedicated personal injury and wrongful death attorney and heads the mass torts/class action practice at Clifford Law Offices. She has had great success against some of the largest corporations on behalf of those injured or killed as a result of wrongful conduct. Shannon was named the 2023 "Lawyer of the Year" by Best Lawyers® in the Chicago area for Product Liability Litigation – Plaintiffs. Shannon gives back to the Chicago community by her service to the U.N.I.T.E. civic organization, and has devised and implemented several successful fundraising efforts, including those for families in Chicago's Bronzeville community and for the families of New York Police Officers who died in the 9/11 attacks.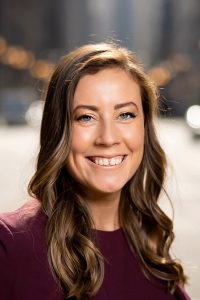 Sarah F. King has worked extensively on complex medical malpractice cases and, in less than a decade, has received verdicts and settlements totaling nearly $300 million. Sarah is the Second Vice President at the Women's Bar Association of Illinois and the Parliamentarian at Illinois Trial Lawyers Association. She is also involved in Women Everywhere: Partners in Service Project, a collaborative effort coordinating volunteer activities to help women and children
through Chicago.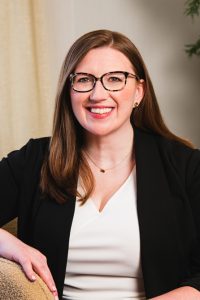 Yvette C.Loizon uses her vast litigation and appellate experience to navigate complex legal issues in a variety of civil practices areas including aviation, medical malpractice, asbestos contamination, and negligent operation of motor vehicles. Her exemplary research, writing and problem-solving skills have greatly contributed to several favorable multi-million-dollar verdicts and settlements on behalf of the clients of the firm. Outside of work, Yvette sits on the board of a non-profit organization that provides arts-related opportunities to youth in Chicago and is a member of the School and Parish Advisory Boards in addition to being an active volunteer for numerous school and charity events.
Congratulations to Shannon, Sarah, and Yvette on this prestigious recognition.