Anesthesia is a medical treatment that prevents the body from feeling pain during a medical procedure. It could refer to inhaled, topical, or intravenous chemicals that either numb an area of the body from pain, make a patient semi-conscious, or put the patient to sleep for the duration of a medical procedure. Although anesthesia does have known risks, anesthesiologists mitigate these risks by properly performing their duties before, during, and after surgeries.
If a negligent anesthesiologist or other medical error caused you to suffer during a procedure, contact the lawyers at Clifford Law Offices. Our Chicago law firm values communication, transparency, and personal attention. We have won more than $4 billion for our clients. After a devastating anesthesia error, talk to one of our associates. We treat our clients as if they are family and do our best to ensure they receive fair compensation.
What Are Anesthesia Errors?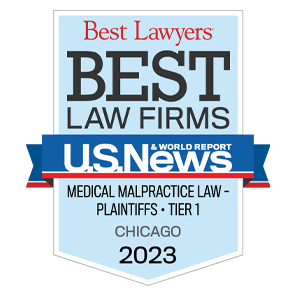 An anesthesiologist is a medical professional in charge of placing a patient in an unconscious state during a procedure that would otherwise be difficult, painful, or impossible to perform. An anesthesiologist's duties include learning about their patients' family and medical histories, calculating the proper concoction and dosage of anesthesia chemicals, supplying the chemicals properly, intubating patients so they can breathe, and monitoring them throughout the operation for signs of an issue.
An anesthesiologist should stay with a patient before, during, and after surgery to ensure the chemicals and intubation processes are working. If an anesthesiologist negligently supplies the wrong amount or type of anesthesia, gives too much or too little anesthetic, or fails to notice signs of an error – such as lack of oxygen getting to the patient's brain – a patient could suffer unmeasurable pain, fear, or injury.
Possible anesthesia errors include failing to obtain informed consent, giving wrong amounts of the anesthetic, failing to prevent adverse drug interactions or allergic reactions, and causing lack of proper oxygenation. Common injuries from anesthesia errors include anesthesia awareness, lack of oxygen to the brain, brain damage, coma, and wrongful death.
Elements of an Anesthesia Error Lawsuit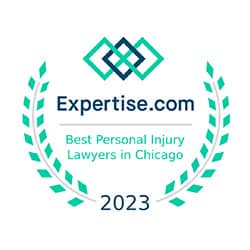 Anesthesia errors fall under the category of medical malpractice law in Illinois. As such, claimants must obey all necessary rules for filing a medical malpractice claim – including proving the elements of fault. Plaintiffs in an anesthesia error lawsuit must show:
The anesthesiologist owed you a duty of care at the time of the incident.
The anesthesiologist breached his/her duty of care.
The error caused your injuries.
The incident cost you compensable damages.
It is not enough to have had a bad surgical experience or even to have proof of the anesthesiologist's negligence. If your case involves something such as lack of informed consent or a surgical error, you may still have grounds for a medical malpractice claim, just not against the anesthesiologist. If you believe you suffered an anesthesia error, contact our firm.
Why Call Clifford Law Offices?
Clifford Law Offices has a history of securing damages for medical malpractice clients in Chicago. We have obtained six- and seven-figure settlements and verdicts for injured patients. Though money cannot reverse the pain of such an error, it may prevent negligence from occurring again. Our commitment to justice, in-depth knowledge of medical malpractice laws, and 30-plus years of experience in the practice area uniquely equip us to handle such cases.
We can help you and your loved ones after a harmful anesthesia error incident in Chicago. Contact us now for a free consultation.