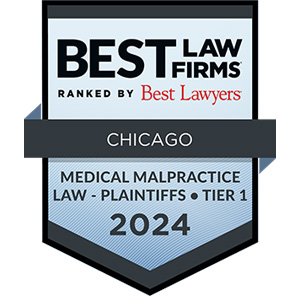 Medication errors happen when doctors, nurses, and pharmacies are negligent in providing the correct medications to patients, resulting in injuries, illnesses, or deaths. Thousands of patients around the world rely on medications to heal illnesses and remedy symptoms. It is up to prescribing physicians and other parties, however, to match the right medication and dosage to the patient.
If you suffered a medication error or lost your loved one to such an incident in Chicago, contact Clifford Law Offices. We have decades of experience handling a variety of medical malpractice claims throughout Illinois. Our lawyers commit 100% of their attention to each client who comes to them for help. We treat clients like family members, fighting for fair compensation in medical malpractice claims as we would for our own spouses or siblings.
After discovering a medication error, call another medical professional and discuss ways to repair the damage the error caused or how to begin the process of healing. Then, talk to one of our attorneys about possible compensation for the costs of medical care, lost wages, and further treatment.
What Do You Need to File a Medication Error Claim in Illinois?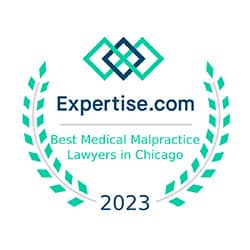 A medication error can be devastating for the victim and his/her family – especially if it results in overdose, lack of proper treatment, and wrongful death. The following are necessary for a medication error claim:
Proof of malpractice. Medication error cases often take the form of medical malpractice lawsuits. Therefore, a physician, physician assistant, nurse practitioner, or other medical professionals must have prescribed the medication in a professional capacity to a patient.
Affidavit of merit. Although not all states have this requirement, plaintiffs must submit an affidavit of merit before the courts will hear a medical malpractice claim in Illinois, including lawsuits regarding medication errors. This legal document states that an affiant (typically a lawyer) has reviewed the case, conferred with a qualified health care professional, and can confirm that he/she believes a negligent medical professional was the cause of the medication error.
An attorney. Like any malpractice lawsuit, you have up to two years from the date of the medication error (or your discovery of injuries) to file a medication error claim in Illinois. A lawyer can help you navigate the complicated claims process. If you've suffered a medication injury, talk with one of our attorneys as soon as possible.
If you have been the victim of a medication error in Chicago, talk with someone from our firm. We have the experience to know your best legal options. If we believe a claim can move forward, we will fight to ensure you receive fair compensation, whether it comes through a settlement or a trial.
Why Choose Us?
At Clifford Law Offices, we believe in keeping our clients informed throughout the legal process. We respond quickly to calls, emails, and other forms of correspondence, making sure we are responsive throughout the entire case. For a medication error lawyer who will treat you with compassion and respect, come to Clifford Law Offices.
Contact A Chicago Medication Error Attorney Today
If you or a loved one has suffered from a medication error, talk to one of our attorneys on the best options moving forward. While it may be easy to assume that you made the mistake yourself, we've found that medication errors are very common. Our Chicago medical malpractice lawyers have the resources to investigate your situation and help you receive compensation if negligence played a part in the harm you have suffered. Contact us for a free consultation with one of our attorneys to see first-hand how we can help you.