Millions of people are on the move every day, taking both public and private transportation. In a large city like Chicago, commuters ride in trains (CTA, Metra), public buses or school buses, cars and SUVs throughout the city each day. The Midwest also has many lakes and rivers that serve as playgrounds for boats and jet skis/personal watercrafts.
Tragic accidents on roads, waterways and rail systems put passengers and drivers at great risk of being injured or killed. Accidents may be caused by many factors such as driver negligence, defective equipment and faulty warning systems. People traveling in these vehicles, however, are not the only ones at risk of being injured or killed; thousands of innocent bystanders are killed each year by a variety of vehicles.
If you are involved in an accident and think you have a claim, it is best to first speak to an attorney before discussing the matter with strangers or outside parties.
Who We Represent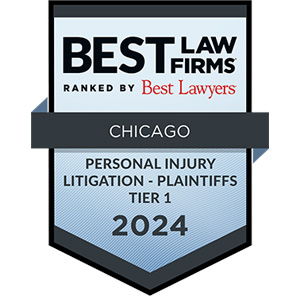 represents many victims of transportation accidents in Chicagoland and across the country. Our attorneys represent those who have suffered injuries and those who have lost loved ones in transportation accidents. Clifford Law Offices represents many people, adults and children alike, who have been struck by trains, large trucks, cars and boats. Some were in cars, on bicycles or on motorcycles, while others were innocent pedestrians. If you need to speak with a personal injury law firm or transport liability attorney, the lawyers at Clifford Law Offices are available for consultation.
We are well-versed in this area of law and have obtained many successful outcomes (both settlements and trial verdicts) for our clients.
Our Transportation Accident Results
Kristofer S. Riddle, attorney at Clifford Law Offices, obtained a total of $56.78 million in settlements involving the derailment of Amtrak Train 501 outside DuPont, Washington, four years ago. The settlement concludes the cases filed by Clifford Law Offices in Federal District court involving a speeding Amtrak 501 train that left dozens of people injured and multiple fatalities.
Robert A. Clifford and Kevin P. Durkin, partners at Clifford Law Offices, along with associate Tracy A. Brammeier obtained a record $35 million settlement on behalf of a 24-year-old woman who was severely injured after a truck struck her and dragged her for 60 feet at a Chicago street corner.
Robert Clifford and Kevin Durkin obtained a record $24.1 million verdict in a Chicago Transit Authority lawsuit for an 8-year-old Chicago boy who suffered severe injuries after being struck by a CTA bus.
Robert Clifford and Kevin Durkin obtained $35 million on behalf of a violinist who was severely and permanently injured after she was dragged by a Metra train.
Kevin Durkin represented a Chicago area family whose daughter was killed and son was severely injured when a truck slammed into their car on an interstate highway. The $38.3 million verdict was the largest transportation verdict in the country in 2005, as recognized by the National Law Journal.
Our firm also represented several children who were injured or killed when a train slammed into their school bus in Fox River Grove.