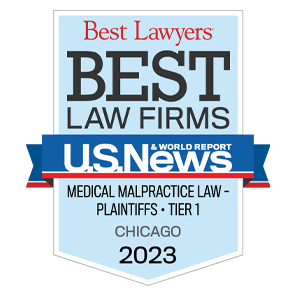 Cerebral palsy is a serious and permanent neurological condition. It is the most common childhood motor disability. Although about 90% of cerebral palsy cases are congenital, the other 10% may arise from trauma to the brain during development, such as in a birth injury. Negligent physicians and delivery nurses have caused cerebral palsy in the past through acts of malpractice.
Did a physician in Chicago recently diagnose your child with cerebral palsy? Contact Clifford Law Offices. We have many dedicated attorneys, a track record of success, and nationally renown for our legal achievements. If you believe a birth injury caused your child's cerebral palsy, discuss your options with one of our lawyers today.
What Is Cerebral Palsy?
Cerebral palsy is not a single disorder, but rather a group of conditions that have to do with the brain. Children with cerebral palsy may have trouble with balance, movement, muscle development, and motor skills. Cerebral palsy can have different effects on different children. Some cases are severe, limiting the child's ability to walk, while others are milder and may be hardly noticeable. Cerebral palsy has no cure, but symptoms will not worsen over time.
All children with cerebral palsy have difficulty with movement; such movement disorders can cause muscle stiffness, poor coordination, or uncontrollable movements, depending on the area of the brain affected. Only some children with cerebral palsy will experience cognitive and intellectual disabilities, as well as potential problems with hearing, vision, and speech. Early signs of cerebral palsy in newborns can include stiff muscles or limbs, a lagging head, or feeling floppy; however, diagnosis for some children may not come until they are older.
How Can a Birth Injury Cause Cerebral Palsy?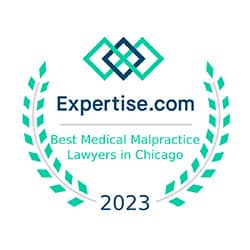 The belief that oxygen deprivation during birth as the main cause of cerebral palsy is common, but recent studies reveal that most children with cerebral palsy are born with the condition. Researchers still do not know the specific cause of congenital cerebral palsy. The other potential reason your child may suffer from cerebral palsy, however, is trauma to the brain during the labor or delivery processes. The following mistakes could potentially cause cerebral palsy in an infant:
Failure to diagnose maternal infections before they pass to the fetus
Failure to diagnose fetal infections before they cause inflammation of the brain
Failure to prevent or treat a stroke that blocks blood flow to the brain
Lack of oxygen (asphyxia) to the brain during a difficult delivery
Failure to properly monitor fetal vital signs for distress
A traumatic brain injury from improper use of forceps, rough infant handling, or dropping the infant directly after birth could potentially impact the baby's brain development – resulting in cerebral palsy. The same is true for an acquired brain injury from lack of oxygenation. It is a physician's job to use his or her knowledge and education to guide a mother and infant through the birth process as safely as possible. Any action or inaction that falls outside of this duty, resulting in brain damage and/or cerebral palsy, is medical malpractice.
Do You Have a Claim? Contact Us to Find Out
The lawyers at Clifford Law Offices have decades of experience handling simple to highly complex medical malpractice lawsuits throughout the nation. We dedicate ourselves to each case we have, treating our clients as we would our own family members. Our hard work translates into outstanding results for injured accident victims.
At our law firm, we will put you and your child first. The moment you receive a cerebral palsy diagnosis, think back to your birthing experience. Was it traumatic, uncomfortable, or complicated? Did your OB/GYN or a nurse do something questionable, such as wait too long to order an emergency C-section? Take your questions and beliefs to someone who can provide trustworthy legal counsel. Contact an attorney at Clifford Law Offices. Call our Chicago office today at (312) 899-9090 for a free consultation.