Injuries To Mothers And Babies Can Be Devastating
A recent study by the Centers for Disease Control and Prevention revealed some telling statistics. During the time frame in which the study was conducted, complications during birth doubled. Additionally, the number of emergencies during delivery increased by 75 percent. This study, taken in conjunction with research performed by other health organizations, presents a frightening picture.
If you experienced serious complications during childbirth or delivered a baby who suffered birth injuries, you likely have numerous questions and concerns.
What is the difference between a birth injury and a birth defect?
How common are birth injuries?
How can I tell if my doctor was responsible for the birth injury?
What are the common causes of trauma?
At Clifford Law Offices, we are prepared to answer these questions while providing sound legal guidance from start to finish of your birth injury case.
For more on the study referenced above and other related data sources, visit the CDC's page on Severe Maternal Morbidity (the most serious complications of pregnancy) in the United States.
Complications Can Arise During Prenatal Care or the Childbirth Process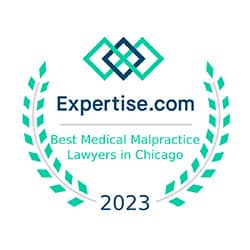 Birth injuries can be devastating and life-altering. Both the child and mother are at risk for serious injuries and lifelong conditions. If a medical professional has acted negligently, your family could face numerous injuries, including:
Shoulder dystocia
Birth hypoxia
Forceps injuries
Breech birth complications
Procedural errors can also lead to complications. For example, failure to recognize fetal distress or failure to perform a timely cesarean section can result in significant injuries. Our lawyers will work with a network of trusted medical professionals to gain a clear understanding of what happened and the resulting injuries. Trust us to aggressively advocate on your behalf through insurance settlement negotiations and courtroom litigation.
How to Identify OB/GYN Negligence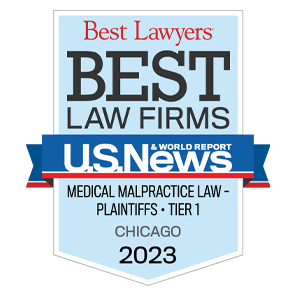 Not all mother and child injuries during labor and delivery stem from a physician's fault. Sometimes, an obstetrician or gynecologist (OB/GYN) does his/her very best for the health and safety of mother and baby, but something may still go wrong. If you assess your situation and discover breaches of a physician's medical duties, consider filing a medical malpractice lawsuit. Signs of medical malpractice surrounding the birth of a child include:
An understaffed hospital room
Inattentive physician
Little to no checking of your (and the baby's) vital signs
Mother or infant mistreatment
Inappropriate use of birthing tools
Failure to recommend a C-section until it was too late
Pulling or yanking on the baby's arm
Lack of informed consent for a procedure
Dirty, dark, and dingy birthing centers
It is an OB/GYN's job to fulfill the accepted standards of medical care while delivering a child. Although not all child injuries result from someone else's fault, many do. Consult an attorney about your potential medical malpractice claim after your child receives an injury diagnosis soon after birth.
Should You File a Lawsuit?
Many of the potential injuries from a birthing error can have lifelong consequences. Cerebral palsy, for example, is a group of neurological disorders that may arise from a lack of oxygen to an infant's brain during delivery. Any impact on the development of a baby's brain could cause cerebral palsy and related issues.
Cerebral palsy currently has no cure and can impact a child's ability to think, speak, and move. This is just one example of many different injuries a child could suffer from medical malpractice.
Fighting for your child's future with a medical malpractice lawsuit can offer the justice, closure, and financial relief you need to move forward. Your family can receive financial reimbursement for hefty medical bills, lost wages, your child's future losses, and pain and suffering with help from an attorney.
What Damages Could You Obtain?
A medical malpractice lawsuit could result in financial recovery for your injury-related medical bills, lost income, physical pain, emotional suffering, and mental anguish. Your child could be eligible for lost quality of life and lifelong medical cost coverage if he or she suffers a permanent injury.
If the courts find the doctor's actions particularly egregious, you could also receive punitive damages. This additional award serves to punish the defendant for gross negligence or malice. Clifford Law Offices regularly secures high-value settlements and verdicts for medical malpractice clients.
Why Choose Clifford Law Offices?
Mother and child injuries during the birthing process are the last thing any family should face when welcoming a new member to the family. If you believe such harms have happened to you or your infant, talk with another physician for an honest conversation about how to move forward medically, then speak with one of our attorneys. Our lawyers will review your case and give you an honest, unbiased opinion about your legal options.
When you discuss your case with our lawyers for your birth injury case, you benefit from attorneys with more than 30 years of legal experience. You will receive information and updates about your case through an always-open line of communication with your lawyer. You will also have in-depth conversations with a legal firm that cares about you and your family. If you are ready to receive help from results-driven birth injury attorneys, contact our firm.
Discuss Your Case With a Knowledgeable Attorney
Headquartered in Chicago, Clifford Law Offices is prepared to represent clients throughout Illinois and across the nation. Call us at (312) 899-9090 or complete our email form to schedule a consultation.