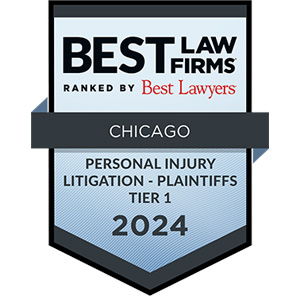 In collisions with large commercial trucks, occupants of passenger vehicles are often left with serious injuries. If you or a loved one has suffered injuries in a truck accident, contact the Chicago accident attorneys at Clifford Law Offices for a free case evaluation. Our decades of experience, in-depth knowledge of personal injury laws, and commitment to our clients mean we will fight for fair compensation for your serious injury or wrongful death claim. In fact, other law firms send clients to us for the most complex truck accident cases because they trust our counsel.
Chicago Truck Accident Navigation Links
Why Choose Our Law Firm?
Clifford Law Offices is a nationally recognized law firm based in Chicago, Illinois. Our injury lawyers have successfully resolved hundreds of cases across various practice areas in our 30-plus years of experience. We have obtained more than $5 billion in damages on behalf of our clients. In a truck accident claim, injuries are often catastrophic, which mean damages could stretch into the hundreds of thousands of dollars to pay for your medical bills, lost wages, and other issues.
When Should You See a Chicago Truck Accident Lawyer?
Trucking companies and their insurers are there to support those industries – they do not have your best interests in mind. Their job is to convince claimants to settle for as little as possible – or, in some cases, for nothing at all. After a trucking accident, victims should have someone to advocate for them – and an accident attorney at Clifford Law Offices has the experience and compassion to do so fairly and skillfully. Discuss the circumstances of your trucking accident as soon as possible after the incident to preserve evidence and establish fault. Trucking accidents don't always mean the driver is at fault – it could be the company, the maintenance fleet, or even the truck's manufacturer.
Because liability can be difficult to determine, it's best to discuss your case with a lawyer.

What Are the Common Causes of Truck Accidents?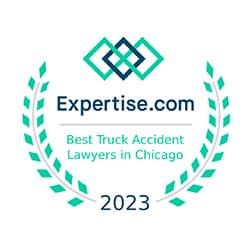 According to the Illinois Department of Transportation, recent data for Illinois showed approximately 11,769 collisions involved tractor trailers – 80 of these were fatal. Statistically, big rig accidents with large trucks are fatal at a higher rate than standard passenger vehicle collisions. Commercial truck accidents accounted for 3.8% of all crashes in Illinois, but 8.8% of fatal crashes in 2015.
Determining cause is the first step to discovering who might be at fault – and it may be more than one party. If you are a victim of such an accident, avoid apologizing or admitting fault. Instead, cooperate with investigators and give the facts of the case as you know them to be true. Investigators may use evidence such as the truck's black box or the driver's cell phone records to determine the cause. Common causes include:
Truck driver error or negligence
Broken commercial trucking rules
Improperly loaded/secured cargo
Equipment malfunction
Dangerous roadways
Regardless of who or what you believe caused your recent Chicago truck accident, call (312) 899-9090 to discuss your claim with an injury attorney. We have extensive experience helping truck accident victims and know how to determine and prove fault.
How Do You Determine Liability in a Truck Accident?
Liability for a trucking accident often falls on the trucking company. In trucking accidents where the driver is at fault, in most cases, courts hold truck companies responsible for accidents involving their trucks and drivers, even if the company does not technically employ the driver or own the truck. Trucking companies are vicariously liable for the misconduct of their drivers, as well as for acts of negligence such as not following proper procedures in hiring and training procedures. Other potentially liable parties include cargo companies, third-party drivers, and the city of Chicago for an unsafe roadway.
Contact Our Truck Accident Attorneys Today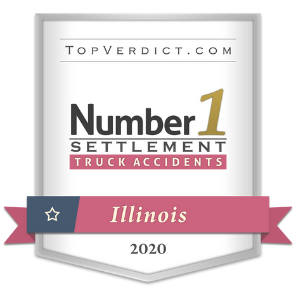 At Clifford Law Offices, we treat clients like our own family, responding as soon as possible to all calls, emails, and other types of communication. Our clients can expect to be well-informed and updated on the status of their truck accident claim. Our reputation will give your case immediate weight to insurance companies. For a free consultation regarding your truck accident case, contact a Chicago truck accident lawyer now.
Resources
Breaking Down the Definition of a Commercial Vehicle
Knowing the Types of Commercial Vehicles Could Affect Your Truck Accident Claim
What You Need to Document Right After a Truck Accident
Break Down the Definition of a Commercial Vehicle
4 Things You Should Look for When Hiring a Truck Accident Lawyer
Testimonials
"I hired Clifford Law Offices back in 2020 after interviewing tons of personal injury firms throughout Chicago. At every level (partner to paralegal to assistant), the firm was so responsive, communicative, and professional. I could not be more appreciative of Bob Walsh and the entire team's efficiency and organization as well as their guidance. What could have been a legal nightmare on top of multiple surgeries was a seamless experience from start to finish. I only have fond memories of my time working with the firm and would recommend them to anyone."
-J.
Areas We Serve
Winnetka | Cicero | Bensenville | Arlington Heights | Berwyn | Calumet City | Chicago Ridge |Elmhurst | Chicago Heights | Carol Stream | Crystal Lake | Barrington | Barrington Hills | Lincolnwood | Westmont | County Club Hills | Batavia | Bridgeview | Buffalo Grove | Aurora | Algonquin | Westchester | Channahon | Winnetka | Naperville | Bloomingdale | Carpentersville | Elmwood Park