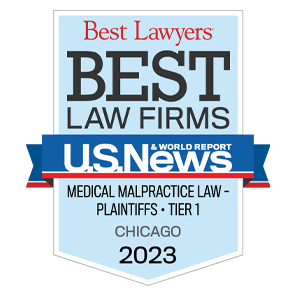 The brachial plexus is a group of nerves extending from the spinal cord through the neck, shoulder, and arm on each side of the body. Unfortunately, some infants suffer brachial plexus injury during delivery. This type of brachial plexus injury is what doctors call Erb's Palsy. While this injury isn't necessarily due to negligence by medical professionals, in many cases, it is. In some situations, babies who suffer brachial plexus injuries have permanent effects.
If you suspect your infant has brachial plexus injuries due to a medical professional's negligence during delivery, contact Clifford Law Offices to determine your next steps. We have a reputation for our dedication to personal injury claims clients in the Chicago, IL area and decades of experience; we opened our offices in 1984. Because of our extensive experience representing all types of personal injury cases, we know how to address your case efficiently. We will work diligently to ensure the maximum possible compensation for your family in the aftermath of this difficult diagnosis.
Causes of Brachial Plexus Injuries
One of the most common causes of brachial plexus injuries is medical negligence during childbirth procedures. An attending physician has a responsibility to prevent injuries to patients during delivery, and excessive force during the childbirth process can cause a brachial plexus injury. Children who sustain these injuries during childbirth are more likely to suffer long-term or permanent effects compared to adults.
The Symptoms of Brachial Plexus Birth Injury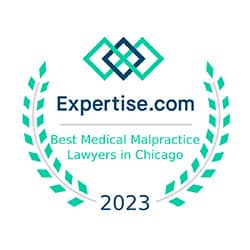 A brachial plexus injury may result in permanent loss of function in one of the arms, chronic pain, diminished sensation, and a host of other possibilities. Thankfully, new advances in medical surgery and nerve reconstruction make it possible for brachial plexus injury victims to recover some measure of function and sensation, but these procedures are expensive and highly complex.
When a baby suffers a brachial plexus injury during birth, the most likely cause is medical negligence on the part of the attending physician or medical staff. Doctors, midwives, and other medical professionals who perform childbirth procedures must appropriately reposition an infant for a safe delivery. If a child's shoulders are too wide to pass through the mother's birth canal, the medical professional overseeing the delivery should recognize this early enough in the procedure to recommend a cesarean section or reposition the baby appropriately. When a medical professional causes a brachial plexus injury due to negligence or excessive force, it is medical malpractice.
Contact Us Today
Handling the effects of a brachial plexus injury can be extremely difficult, especially when a newborn suffers such an injury. Medical treatments and time away from work for your infant can be financially devastating, not to mention the emotional toll of such a situation. The attorneys at the Clifford Law Offices in Chicago, IL, have the experience and resources to help families who suffer after this type of birth injury. Contact us today to schedule a free case evaluation about your brachial plexus injury claim, and we can discuss the next steps for your family. We dedicate ourselves to all clients and treat them like family.