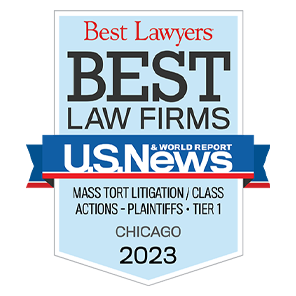 Class action lawsuits have become increasingly familiar to consumers in the United States. It seems that at some point or another, consumers are bound to receive a notice asking if they want to be a part of a class action lawsuit due to a defective product or fraudulent activity that involved them as a victim. In recent years, stories about class actions caused by data breaches and the theft of personal information seem to come across the news with frightening regularity.
But what is a class action lawsuit? What does the term "class action" mean? Should you get involved? What is your best course of action?
What Is A Class Action?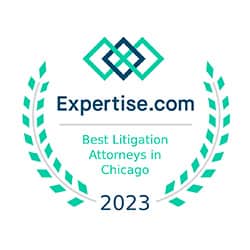 Class action lawsuits allow for claims that would otherwise be too small to litigate individually to proceed in state or federal court, depending upon the nature of the allegations and the number of putative (presumed) class members. Generally, the process takes years in court to sort through the parties, the wrongdoing and the potential remedies.
The advantage of a class action is that it allows the courts to aggregate many individualized claims into one representative lawsuit because the facts are so similar, even though many parties may have suffered different harm. This efficiency in case management allows for lower-cost litigation and prevents the expense of pursuing the claims from falling to an individual or small group.
In a class action, the representative plaintiff(s) seek court approval to litigate on behalf of a group of similarly situated people. Consumers can always opt out if they so choose, but the time to do so may be very limited. The lawyers for the plaintiffs bear the cost and expense of the class action and are paid at the conclusion of the action. More than one defendant may be involved.
Class Action and Whistleblower Cases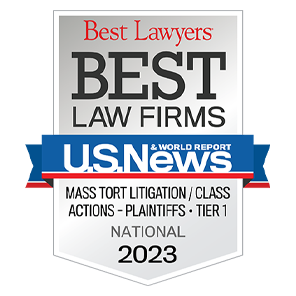 Class action lawsuits and whistleblower cases are among the most complicated types of legal claims. If you find yourself facing either of these issues, as a potential member of a class action or as someone who wishes to expose fraud via a whistleblower claim, you likely have many questions swirling around in your mind.
At Clifford Law Offices, we are happy to answer those questions for you and to stand by your side during either of these complicated types of cases. We have helped many clients in Chicagoland and throughout the nation navigate these cases, all while doing everything we can to keep the legal process as stress-free as possible for them. Our successes in these complex cases includes an $85 million whistleblower settlement against Medline (a large national supplier of medical products) for illegal kickbacks.
Class Actions
I have heard about a class action lawsuit for a product I bought or a service I used – what should I do?
I received a notice of a class action lawsuit – is it real?
I was affected by a data breach – such as when Advocate Medical's private medical data was hacked – do I have a case?
I was harmed by misbranded or mislabeled products – are there class action cases for this type of issue?
My products are falling apart – such as Pella windows deteriorating – can I recover anything?
Whistleblower
Whistleblowers are protected – it is illegal for employers to retaliate against whistleblowers.
Whistleblowers can receive up to 30 percent of the amount of money recovered on behalf of the government.
Surveys conducted in recent years show that barely more than 60 percent of those who observed reportable workplace misconduct actually reported it, and even fewer pursued whistleblower claims despite having the right to do so. These same surveys indicated that employer pressure and fear of retaliation were the main reasons for this reluctance, even though these actions are illegal and are themselves reportable.
Our Class Action Practice Group
Under the leadership of Bob Clifford,
Clifford Law Offices
has become very involved in significant mass tort/class action cases on behalf of hundreds, and potentially thousands, of plaintiffs in
actions that have been national front-page news. Bob Clifford was named as the top attorney in the Chicago metropolitan area in Plaintiffs' Mass Tort Litigation/Class Action work in 2016.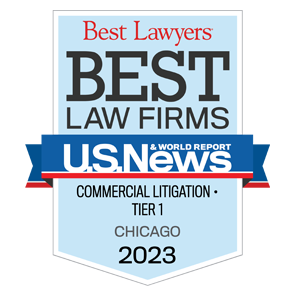 Clifford Law Offices has developed a reputation for excellent representation and service to its clients over the years. The lawyers at the firm work with great perseverance and diligence until they achieve the best possible solution for those they represent. They do so with an integrity and knowledge that its clients have come to rely upon over the years. Even in class actions, the firm tries to address each individual's needs and focus on solutions that help the people involved. We put the clients' goals first. We are unafraid to stand up for the rights of our clients and to see that justice is accomplished.
We invite you to review our current class action cases below. We also invite you to review our blog posts on class actions to learn more about these types of cases.
---
Current Class Action Cases
Clifford Law Offices has handled consumer actions for three decades. Members of the firm are currently involved in the following class actions.
Juul
Clifford Law Offices is representing individuals and families who have suffered an injury or developed a nicotine addiction due to the use of Juul e-cigarettes.
Pella Windows
Bob Clifford served as class counsel in a class action filed against Pella Windows Corporation, a nationwide window manufacturer and distributor that has been hotly contested litigation since 2006 regarding defective windows. U.S. District Court Judge James B. Zagel of the Northern District of Illinois appointed Clifford "as class counsel for his demonstrated skills in the field".
Advocate Medical
Bob Clifford serves as lead counsel in a data breach case filed against Advocate Medical Group, Illinois' largest healthcare system, involving more than four million patients and what is reportedly the largest healthcare data breach in the nation's history. The case is pending in state court.
NCAA Concussion Litigation
The lead plaintiff in the NCAA concussion litigation retained Bob Clifford to represent him and to advocate on his behalf for those similarly situated.
Watch personal injury attorney Shannon M. McNulty give her legal advice on data breaches in this video.
General Motors Ignition Switches
Another class action in which Clifford Law Offices represents consumers is that of General Motors, which has admitted to faulty ignition switches on several models of its cars. Our Chicago car accident attorneys have seen some incidents have resulted in death.
Talc and Talcum Powder
Due to the chemicals used in talc and talcum powder, this product has been shown to be linked to ovarian cancer. Our law firm represents victims who have been harmed by the use of talc.
---
To contact the firm, call Clifford Law Offices at (312) 899-9090 or contact us, where you can fill out a form if you have been a victim in one of these class actions.