Brain injuries are some of the most devastating wounds a person can suffer. When negligence leads to traumatic brain injuries, the Chicago brain injury lawyers at Clifford Law Offices can help. Our Chicago brain injury attorneys have more than 30 years of experience representing clients in civil actions, including brain injury lawsuits.
Traumatic Brain Injuries are Life Changing
A brain injury is not only physically and psychologically devastating; it can also lead to significant economic losses. If you are unable to return to work or perform at the same level, you may suffer lost wages. Our law firm can help a brain injury victim and his or her loved ones determine the best available options for financial recovery. Our reputation as knowledgeable and trustworthy lawyers gives your case immediate weight. Other Brain injury attorneys routinely send us their most complex cases, confident that we can provide effective counsel to these clients.
A traumatic brain injury may result in permanent disabilities, prevent the victim from returning to work, and interfere with basic, everyday tasks. Many people who suffer brain injuries develop long-term or permanent medical conditions that require constant care and supervision.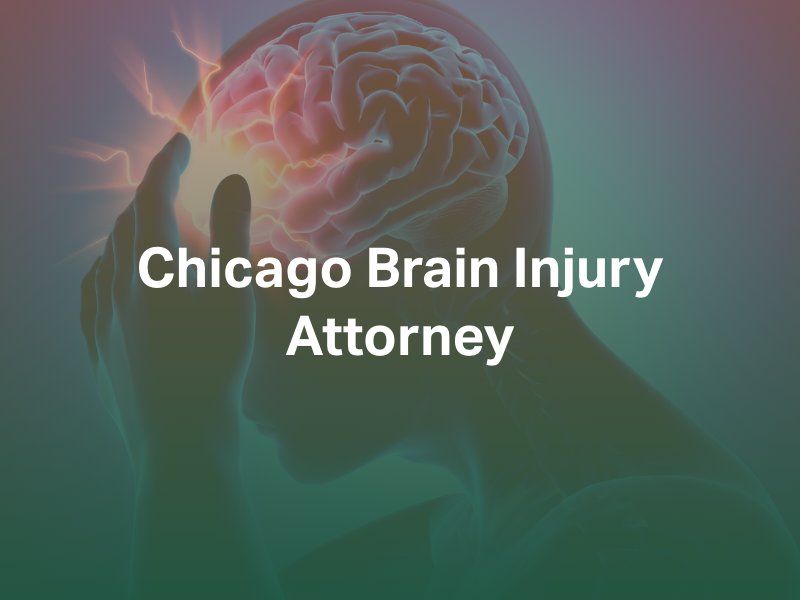 What is a traumatic brain injury?
There are two types of brain injury: an acquired brain injury (ABI) and a traumatic brain injury (TBI). An acquired brain injury is one that has occurred after birth and the injury results in a change to the brain's neurological activity. A traumatic brain injury is generally caused by external factors such as a strike to the head, a violent jolt, or penetration of the skull.
Common types of brain injury
Some of the most common types of traumatic brain injury are:
Concussion
A concussion is a relatively mild form of TBI that is often accompanied by a a brief period of unconsciousness and a feeling of disorientation when the victim regains consciousness. Common after effects include dizziness, difficulty maintaining balance, headaches, and emotional issues like depression and anxiety. Once someone has had one concussion, they are susceptible to more should they be involved in another similar accident. Chronic traumatic encephalopathy (CTE) is probably a term you have heard of regarding NFL players and is what occurs after repeated concussions.
Contusion
A contusion is essentially a bruise on the brain. This is usually caused by direct impact and can cause swelling that may require surgery to relieve pressure.
Diffuse Axonal
When the head is struck, jolted, or shaken, the brain can lag behind the movement of the skull, resulting in the brain hitting the interior of the skull. Diffuse axonal injury is the type of brain injury that occurs in about half of all brain injuries and is most common after a car accident.
Coup-Contrecoup
When both sides of the brain sustain damage, it is considered a coup-contrecoup injury. This type of injury occurs when the striking force is so great that the brain hits one side of the skull's interior then hits another side. When this happens, the victim can suffer impaired memory, memory loss, loss of coordination, and trouble balancing.
Signs of brain injury
Symptoms of brain injury can occur immediately and some can occur days or even weeks after the incident.
Signs of mild traumatic brain injury
Headache
Nausea
Vomiting
Loss of consciousness
Fatigue
Drowsiness
Difficulty sleeping
Sleeping more than normal
Blurred vision
Sensitivity to light
Difficulty concentrating
Mood changes or mood swings
Depression or anxiety
Signs of moderate to severe traumatic brain injury
All signs of mild TBI
Convulsions
Seizures
Dilation of pupils
Weakness or numbness of fingers or toes
Loss of coordination
Profound and lasting confusion
Slurred speech
Coma
Common causes of brain injury
Brain injuries can occur when public spaces are not maintained, when other drivers are inattentive, or when medical professionals are negligent.
Car Accidents
When cars collide, there can be a tremendous jolt to the neck and head, sometimes resulting in brain damage. If another driver was distracted or negligent, we can help you hold them accountable.
Slip & Fall
When property owners do not maintain their grounds, they create a dangerous environment that makes guests more susceptible to falls. If stairwells are not lit, handrails are not repaired, or flooring is not updated, people can fall and seriously injure their brains.
Medical Malpractice
When a doctor, nurse, or other medical professional acts negligently during a child's birth, there is the possibility of brain damage. Improper force to the skull can cause cerebral palsy, which is a disability that will affect the child for the remainder of their life.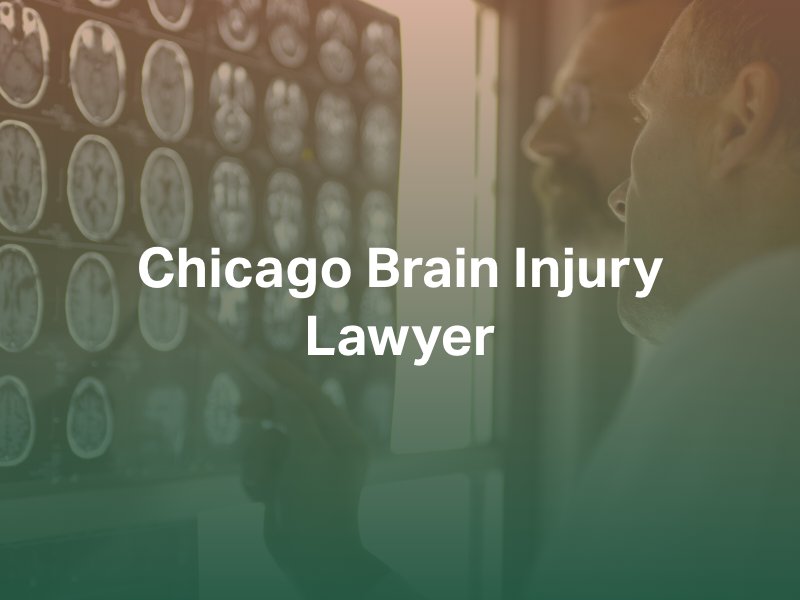 Possible Damages in a Brain Injury Lawsuit
Many types of brain injuries can lead to lawsuits. Generally, the determining factor is whether another party's negligence caused the brain injury in question. Plaintiffs in brain injury cases must not only prove the defendant owed them a duty of care and breached it, but also that this breach of duty was the direct cause of the plaintiffs' damages. Plaintiff must also provide evidence that shows the extent of their damages, which can include:
Medical expenses
The plaintiff can sue for the costs of immediate and future medical treatment necessary after a brain injury. Most traumatic brain injuries require immediate medical care; without treatment, potentially life-threatening complications may develop. A brain injury may also require extensive rehabilitation like physical therapy, speech therapy, occupational therapy, and multiple surgeries.
Lost income
A brain injury will require a long recovery time in most cases, and a plaintiff can claim the wages lost during that time as damages in a personal injury claim.
Property damage
If the defendant's negligence also damaged or destroyed any of the plaintiff's personal property, such as a vehicle in a car accident, the plaintiff can claim repair or replacement costs as damages.
Pain and suffering
The jury hearing a brain injury case will take expert witness testimony into account to determine appropriate compensation for the plaintiff's physical pain, emotional trauma, and mental anguish following a brain injury. For example, a plaintiff with a moderate concussion may experience a few weeks of intense headaches until symptoms subside. Another plaintiff who developed a permanent disability is no longer able to work or live independently. In these examples, the second plaintiff's pain and suffering recovery would likely be much greater than the first plaintiff's. There are no caps on pain and suffering compensation in Illinois.
Punitive damages
If the defendant's behavior was egregiously negligent or an intentional tort like a physical assault, the jury may award punitive damages to further punish the defendant.
Winning Your Brain Injury Lawsuit
If you or a loved one suffered a brain injury due to another party's negligence, you can hold the responsible party accountable with a personal injury lawsuit. Your brain injury lawyer will need to prove that the defendant owed you a duty of care and then breached that duty of care in some way. Next, your brain injury lawyer will need to prove the defendant's breach of duty was the direct or proximate cause of your damages and provide proof of the extent of those damages. After a head injury you shouldn't have to worry about medical bills or lost wages, you should concentrate on getting the medical attention you need to make a full recovery. Our legal team will deal with the insurance company and help you fight for the compensation you deserve.
Contact our Chicago brain injury attorneys today
A brain injury lawsuit can help you or your loved ones to recover significant compensation for the results of another party's negligence. The Chicago brain injury attorneys at the Clifford Law Offices have represented clients in civil actions since 1984, and we can put our experience to work in your brain injury lawsuit.
Contact
our office today to schedule a free consultation with one of our attorneys so we can get started on your brain injury claim as soon as possible.