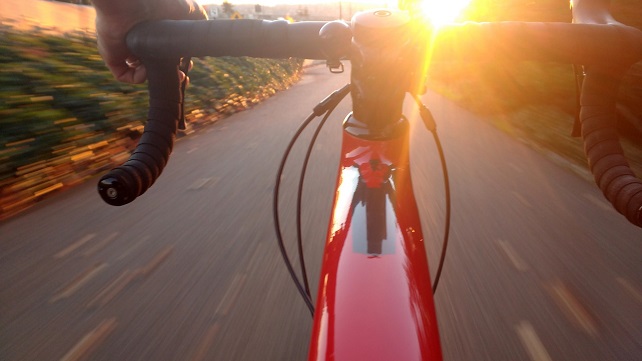 Many families turn to Clifford Law Offices after a loved one is the victim of a traumatic bicycle accident. Although nothing can bring back losses, our bicycle accident lawyers can help victims and the families of victims receive the compensation to which they are entitled.
According to Insurance Institute for Highway Safety, "A total of 817 bicyclists were killed in crashes with motor vehicles in 2015. This represents a 13 percent increase from 2014 and the highest number of bicyclist deaths since 1995."
In the last decade alone, biking to work has increased 60%.
Pedestrian deaths shot up 10 percent between 2014 and 2015, bicyclist deaths by 13 percent – both more than any other category of traffic-related fatalities, according to National Highway Traffic Safety Administration (NHTSA).
According to SafeKids.org, "Teens account for 50 percent of all pedestrian deaths among kids ages 19 and under."
Bicycling Verdicts Obtained By Clifford Law Offices
Robert Walsh obtained a $100,000 verdict for a 64-year-old retired farmer, sustains multiple fractures to his lower limbs when he was riding his bike and was struck by a motorist exiting a hospital parking lot.
Robert Walsh and Craig Squillace obtained a $225,000 verdict for a 34-year-old social worker, sustains abrasions and burns after she was struck by a car while walking her bike across a Lake Shore Drive entrance ramp.
Robert Walsh obtained a $100,000 verdict for a 57-year-old bicyclist, suffers fractured hip when a motorist on Chicago's South Side strikes him on his bike.
Robert A. Clifford obtained a $190,000 verdict for a woman on bicycle, suffers back injury and road rash after being knocked to the ground by a CTA bus that was attempting to pass her.
Robert Clifford and Richard Burke obtained a $3.45 million on behalf of a girl on bicycle struck by police car in residential neighborhood, rendered quadriplegic.
If you think you have a bicycle accident case, please contact the bicycle accident lawyers at Clifford Law Offices to seek answers to questions you may have.
We invite you to call Clifford Law Offices directly to speak to schedule a consultation with one of our bike accident attorneys at 312-899-9090.