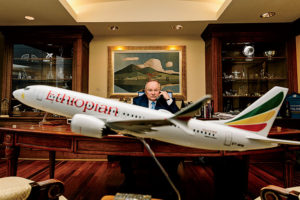 On March 10, 2019, 157 people died in the crash of Ethiopian Airlines Flight 302. The families of those 157 people are consumed by grief, and attorney Bob Clifford wants to make the aviation giant pay for their pain.
Bob Clifford, founder and senior partner at Clifford Law Offices, was featured in "The Man Who's Taking on Boeing" in Chicago Magazine. Click here to read the  print version. Clifford, along with ten other Clifford Law Offices attorneys, have been working solely on the Boeing 737 Max 8 case.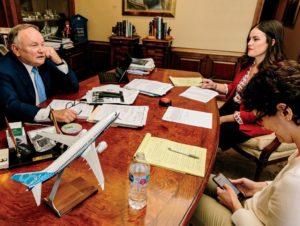 Clifford is familiar with the unique grief that is felt by survivors of air disasters. "I've dealt with hundreds of families who have lost loved ones in these air crashes, and I can tell you the depth of the trauma has a different feel to it." Families are re-traumatized with each news update as these cases are played out so publicly.
Clifford has visited three continents to meet with relatives of the victims, who came from 35 countries, in the months since the crash. He will continue to build narratives around their lost loved ones as new revelations in the case emerge. In March, he and his 10-member team will be traveling to eight countries to meet with more victims' families. The first stop will be to attend a ceremony on the first anniversary of the crash in Ethiopia.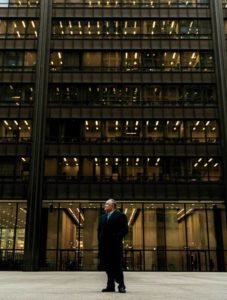 "I want to have a relationship with a client. I want to be able to have that firsthand experience. If I'm going to be in front of a jury advocating for someone to articulate their loss, I want to be able to say that I've sat with these people and that what they're telling you, the jury, is genuine and true. That is how you win."
The Boeing case is still in early stages and could take many more months before the case goes to trial, if it makes it that far. Clifford says in the article that "97 percent of all civil cases like this will settle. But this case might be in the three percentile. I can assure you that there are families who are determined to make Boeing admit what it did was wrong, to make sure that their family members did not die in vain, and therefore, they're going to demand accountability, and they're going to demand change."
Read the full "The Man Who's Taking on Boeing" article in Chicago Magazine.