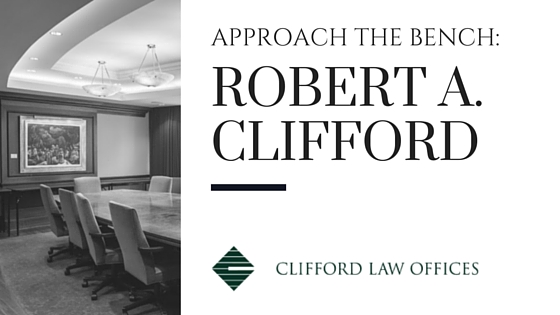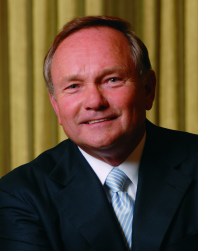 Looking back on the last 25 years of practicing law in Chicago, it is with great pride and humility that I see how far my firm has come.
It has been an honor and privilege to represent so many people over the last two and a half decades, working on behalf of those who have put their trust in me and my firm when they have been in their greatest hour of need. As I look ahead to the next 25 years, I see the practice of law changing, as it has changed since I first took the oath to practice law.
Technology certainly will hold an even greater place in the legal field in the years to come. I always have tried to stay on the cutting edge of presenting evidence, utilizing the most sophisticated methods possible. Not only are jurors accustomed to watching animations, videos and computerized dramatizations, but they can more fully appreciate and understand what you are trying to show them when it comes to complicated issues and unraveling factual details.
These same techniques are utilized by my firm in settlement conferences, mediations and arbitrations. My firm's website is another technological tool that has become a critical source of communication, not only for clients, but for those who want to learn about the civil justice system.
Clifford Law Offices' website has grown to include a blog. The firm Twitter. Many attorneys utilize social media sources such as LinkedIn. It's a new world out there.
I take pride in working hard. I insist that all of my lawyers and staff do the same. One of the ways I have witnessed many become better lawyers is through memberships in the various bar associations.
Each bar offers a different aspect of improving one's professional life. For example, I was sworn in this year as the Second Vice President of the Chicago Bar Association. I am working with the current President, Anita Alvarez, as well as the First Vice President, Terri Mascherin, to ensure that the transition from year to year is smooth, that initiatives are developed and goals are reached. At the same time, I am serving a second term as the Illinois State Delegate to the American Bar Association House of Delegates. Aside from regularly sending out blast e­mails informing all ABA members in the state of the organization's activities, I have taken the initiative to introduce as many law students as possible in the state to all of the good that the ABA does. In the end, I truly believe that bar association activities make one a better lawyer.
And as I reflect back on some of my memorable cases over the years, I think of the ones that impacted Chicagoans the most, making it a safer place. The case of Nancy Clay, who died in a high rise fire, improved the 911 system. Those who perished and were injured in the fire at 69 W. Washington, the Cook County Administration Building, also bore witness to improvements in the 911 response system in Chicago as well as stairwells that are no longer locked in high rises during fires.
Rob Komosa, who was rendered a quadriplegic when he was tackled into a post that was placed too close to a football practice field, now sees that steel post moved to a safer place. The families of those who tragically died in the crash of Flight 3184 in Roselawn, Indiana, have seen a greater sensitivity by government officials following an aviation disaster, as have the families who lost loved ones in the crash of Continental Connection Flight 3407 which has opened the eyes of the National Transportation Safety Board, the Federal Aviation Administration and the airline industry to the practices of regional airlines.
Building codes in Chicago were made stricter following a porch collapse in Lincoln Park that killed 13 young people.
And every Metra traveler feels just a bit safer because of Rachel Barton. She is the violinist who was severely injured when the train doors closed on her. Many train commuters now tell me that they think of her every time they hear the chimes and the verbal warning that the doors are closing on their train. It wasn't that way before.
All of these cases, and so many more, have made a difference in people's lives. It is sad that events tragically changed those victims' lives and the lives of their families to make these changes. But that is what the civil justice system and tort law is all about. I make no excuses for what I do. In fact, I take pride in representing my clients who bravely stand through years of litigation.
As a true legal "soldier," I always say that I will die with my boots on. I intend to practice law as long as the good Lord allows me to. And I would like to say Thank You Chicago for allowing me to be a part of your lives for the past quarter of a century.
-Robert A. Clifford
To view his attorney profile, click here.