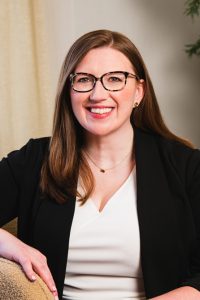 This year, Clifford Law Offices welcomed a new Partner to the family when Chicagoan Yvette Loizon joined the team on June 1. Yvette, who grew up and still lives on the south side, brings a strong litigation background to the mix as well as the grit, endurance, and enthusiasm for justice Clifford Law Offices attorneys are known for. As the mother of four children, she also brings an inherent desire to protect others that has informed so much of her work so far.
Until joining Clifford Law Offices, Yvette spent the majority of her career as a prosecutor in the Cook County State's Attorney's Office. She has had the opportunity to work on several novel cases that had never been tried in the Cook County court system. Yvette also served as Chief Counsel to the Illinois State Police and was a law clerk in both the Illinois Appellate and Supreme Courts. 
Her most career-defining case so far has been as one of the lead attorneys in the first RICO (Racketeer Influenced and Corrupt Organizations) Act case ever brought in the Cook County Circuit Court. "We prosecuted six gang members who had been wreaking havoc on the community," she says, adding that the case was extremely complex because a trial of its kind had never before been done in state court.
Yvette also remembers the case as being "extremely fact intensive" and "a feat of endurance and commitment and dedication." It involved reviewing and transcribing nearly a year's worth of confidential overhears, drafting and litigating numerous complex pretrial pleadings, preparing the testimony of the primary confidential informant, and, finally, nearly 12 weeks of trial and the presentation of 103 witnesses.  
The case, she says, gave her "an opportunity to litigate issues of the law that just never came up before," broadening both her knowledge and experience in the process. All six gang members were convicted of racketeering and sentenced to life imprisonment for multiple murders and narcotics offenses. 
"It meant a lot to me that we could bring some justice to the victims' families," she says.
One point Yvette is particularly proud of — both in the racketeering case and throughout her career — is her ability to handle that level of pressure and commitment while simultaneously raising four children. "Being able to do that while being a mother really defined me a lot," she says. "It really impacts your perspective on the world and you do have that instinct to protect people." 
It was that instinct to protect that eventually led Yvette to Clifford Law Offices. "I was very interested in moving to the private sector and doing something that was cutting edge," she explains. "I wanted to have my hand in litigation but also do the deep dive into complex issues of the law."
At Clifford Law Offices, Yvette handles complex legal research and analysis as well as appellate work. She is involved in a range of cases, from medical malpractice claims to the recent cause of action against Boeing for the crash of Ethiopian Airlines Flight 302. 
She says the depth and complexity of the work Clifford Law Offices does is what initially attracted her to the firm and what continues to surprise, challenge, and motivate her — at the firm and in life.
Clifford Law Offices is proud to count Yvette as one of the family and looks forward to many years of working together.