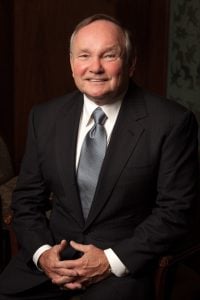 The National Law Journal has recognized Robert A. Clifford as a 2019 National Plaintiffs' Lawyers Trailblazer list in its third annual survey.
Bob's work has been exemplary over the years and the National Law Journal particularly recognized him for his recent $250 million RICO settlement against State Farm Insurance Company.
"We are proud to spotlight a handful of individuals from each practice area that are truly agents of change," wrote Vice President & General Manager of Legal Media at The National Law Journal, Richard Caruso.
Congratulations, Bob!
To view National Law Journal's 2019 Trailblazers magazine edition, click here.