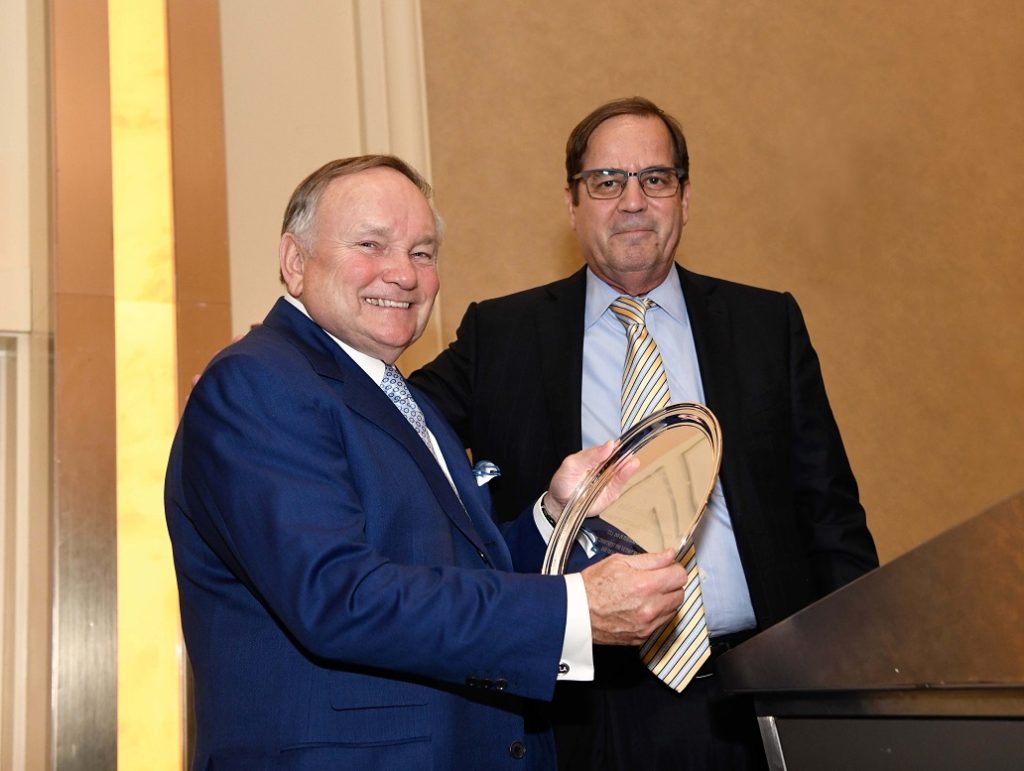 Robert A. Clifford, founder and Senior Partner of Clifford Law Offices, was given the Illinois Trial Lawyers Association (ITLA) Leonard M. Ring Lifetime Achievement Award on Friday, June 7, 2019 at its 47th Annual Meeting in Chicago.
This award is given annually to someone selected by a committee appointed by the ITLA president. "The recipient is someone who has devoted, as Leonard did, a substantial part of their life and their practice to ITLA, has done more than is called for, has the standards of Leonard, the work ethics of Leonard and the commitment to ITLA that Leonard Ring had," states ITLA's website. The award has been given annually for 25 years.
Clifford has been an active member of ITLA for over 40 years, and has served many roles within the organization, including President, Director of College of Advocacy, and Chairman of various committees.
Keith A. Hebeisen, former ITLA President and partner at Clifford Law Offices, presented the award to Clifford. He also was congratulated by incoming ITLA President Anthony Romanucci, principal partner at Romanucci & Blandin in Chicago.
For further information, please contact Clifford Law Offices Communications Partner Pamela Sakowicz Menaker at 847-721-0909.