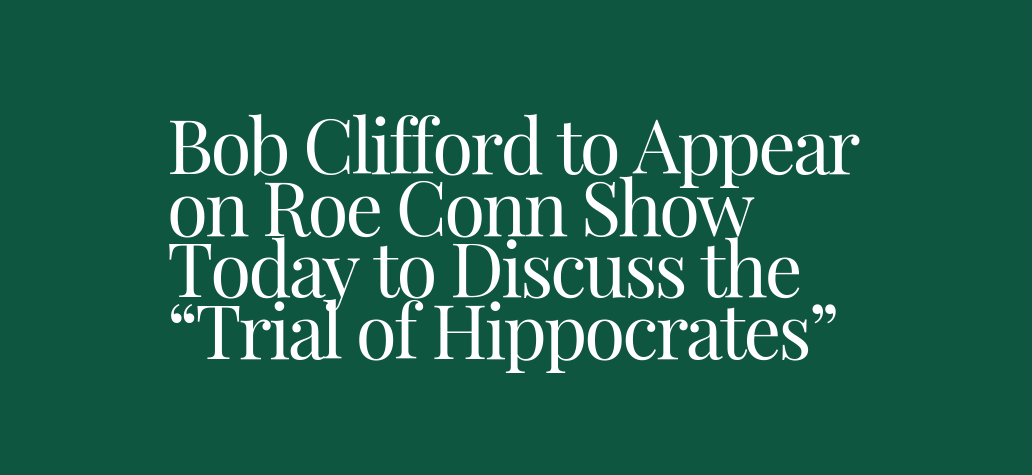 Robert A. Clifford, founder and senior partner of Clifford Law Offices, will be discussing the upcoming mock "Trial of Hippocrates" with WGN-AM radio's Roe Conn today at 6:30 p.m.
Clifford, along with Winston & Strawn's Dan Webb, will be representing Hippocrates in the mock trial where the "Father of Medicine" is accused of violating his oath in caring for the King of Thebes.
Clifford and Webb, who have participated in the ancient Greek re-trials sponsored by the National Hellenic Museum for the last six years, will be teamed up for the sixth time against Patrick Fitzgerald, former U.S. Attorney for the Northern District of Illinois, and Patrick Collins, former Assistant U.S. Attorney for the Northern District of Illinois.
Rounding out the attorneys' teams are Chicago attorneys Christina Faklis Adair and Tinos Diamantatos.
Presiding judge of the event is the Hon. Charles P. Korcoras of the Northern District of Illinois, along with the Hon. William J. Bauer of the U.S. Court for the Seventh Circuit and Cook County Circuit Court Judges Anna H. Demacopolous and Sharon Johnson Coleman.
Many of these participants will be joining Clifford and Conn today to discuss this exciting event as well as trial strategies on 720 AM radio.
The trial is scheduled to take place 6:30 p.m. Wednesday, Feb. 20, at the Harris Theater in Millennium Park. A mock jury will be judging the legal battle along with those who attend who will vote at its conclusion and a "winner" will be announced.
To get tickets, click here.