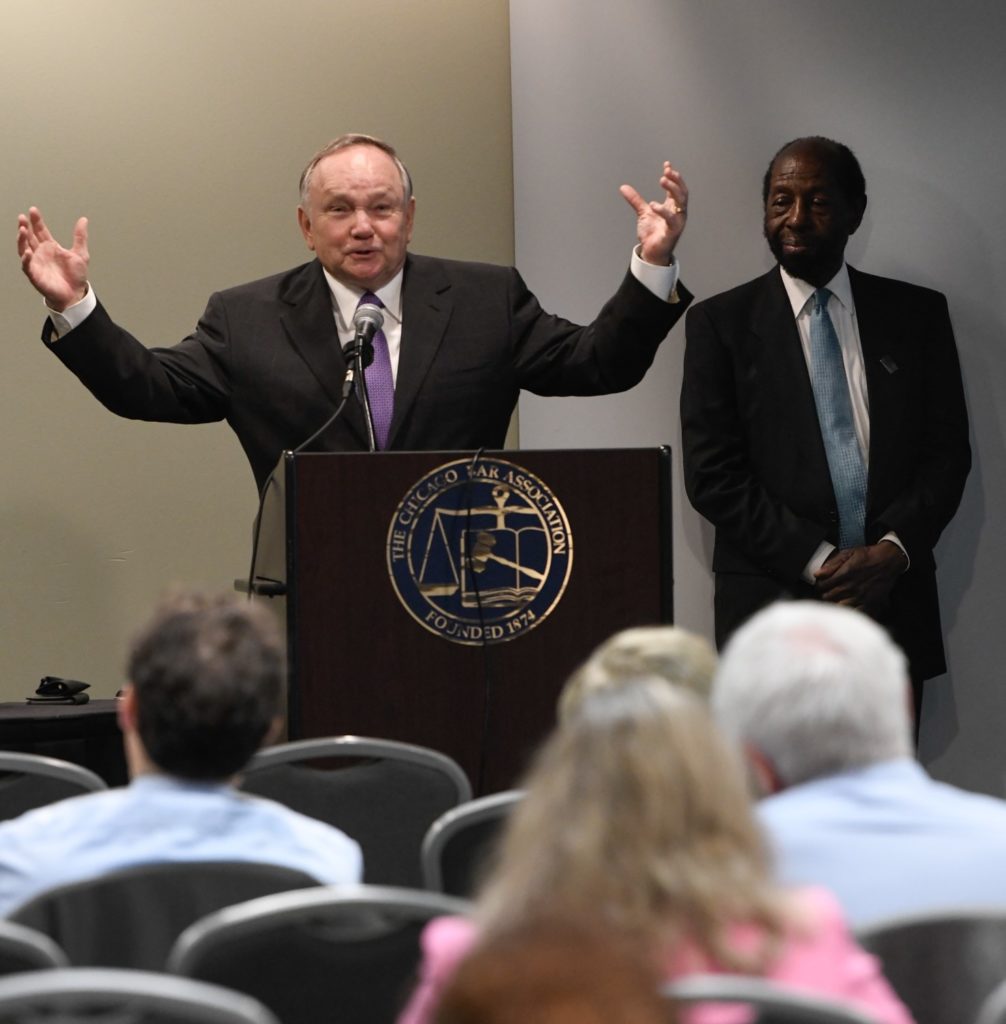 Robert A. Clifford, founder and senior partner at Clifford Law Offices, spoke Thursday (June 6, 2019) to a packed room on aviation litigation at the Chicago Bar Association's Eight O'Clock Call.
Moderated by the Hon. E. Kenneth Wright, Jr., Presiding Judge of the First Municipal District of the Circuit Court of Cook County, the early morning program at the CBA headquarters offered continuing legal education credit.
Clifford stated he currently represents a number of families who lost loved ones in the Boeing 737 Max8 crash in Ethiopia on March 10, including the family of the grandniece of political activist Ralph Nader.
Clifford also talked about his work as lead counsel in several other aviation crashes in which he has been involved in the past 43 years as an attorney, including the trial in the crash of Flight 232 in Sioux City, Iowa, 30 years ago next month. He stated he has been involved in every major domestic commercial airline crash in the U.S. in his four decades as a lawyer.
The program also was available via live webcast as well through www.chicagobar.org.