Robert A. Clifford, founder and senior partner of Clifford Law Offices, spoke to WGN-AM talk show host Andrea Darlas on the upcoming "Trial of Hippocrates." Click here to listen.
Clifford, along with some of his colleagues who will be involved in the mock trial sponsored by the National Hellenic Museum, spoke for an hour Monday (2/11/2019) night about if modern-day trial techniques would change the fate of Hippocrates after he treated the King of Thebes thousands of years ago, according to Greek mythology.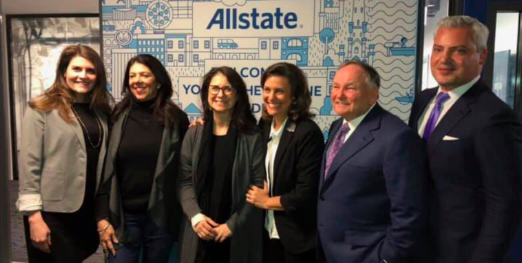 Clifford will team up with Dan Webb of Winston & Strawn to defend the father of medicine on Feb. 20 at 6:30 p.m. at the Harris Theater on Randolph Street in Millennium Park. The event is open to the public who will vote at the end of the mock trial. Tickets are $100.
Clifford, a nationally renown personal injury attorney, will be defending the doctor for his treatment of the King of Thebes who died when Hippocrates' treatment proved unsuccessful. The King's son is the plaintiff in the mock trial and is represented by Patrick Fitzgerald and Patrick Collins, both of the U.S. Attorneys Office in Chicago. The Hon. Charles P. Kocoras of the Northern District of Illinois will serve as the presiding judge of the mock trial along with the Hon. William J. Bauer of the Northern District of Illinois and Hon. Sharon Johnson Coleman and Hon. Anna H. Demacopoulos, both of the Cook County Circuit Court.