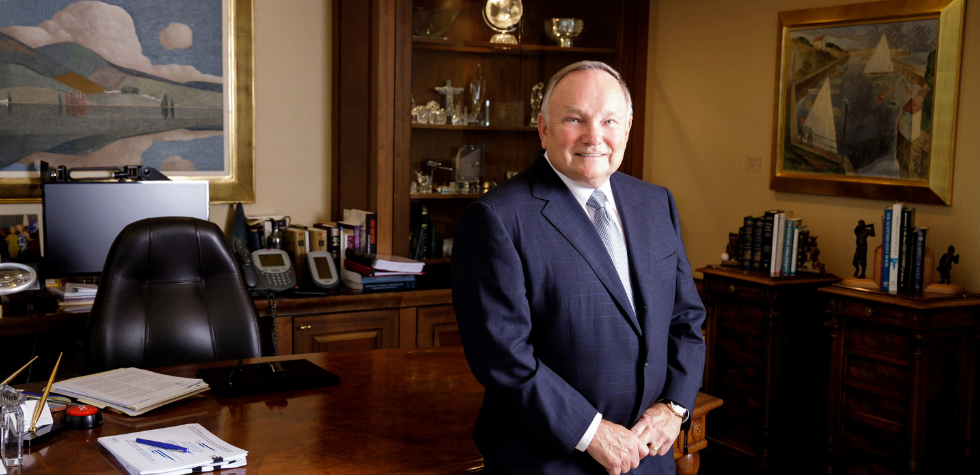 Here at Clifford Law Offices, we constantly have one eye on the future as we serve both our local Chicago community and our nation. But every once in a while, we like to take a peek into the past to remember where we've been.
We recently came across an article from Super Lawyer Magazine about Robert Clifford. Originally published in 2005, the article highlights Clifford's life and career as well as his ongoing work fighting for clients as "Chicago's most feared attorney."
Clifford grew up in the Mudville neighborhood of Chicago, where he was known from a young age as a hard worker and a gifted talker. His fellow Mudville residents often said he should become a lawyer — something Clifford knew early on that he wanted to become. As a teenager, he worked part time at a lumber yard, whose owner recognized his verbal abilities and sent him to a Dale Carnegie training course. Speaking in the article of that training, Clifford says, "I know it's helped me as a lawyer. Because being a trial lawyer is analogous to being a salesman. Especially meeting with people in that first engagement, there's real salesmanship involved with that."
He eventually settled into school at DePaul College of Law, where renowned trial attorney Phil Corboy came one day to speak. Ignoring the warnings of his peers, who said it was impossible to get a job with Corboy, Clifford walked himself to that attorney's office and waited several hours to speak to the man, who hired him as an intern. Clifford worked for him until 1984 when he opened his own practice.
At his own firm, Clifford has handled major personal injury cases over the years that have won clients millions in damages. For example, he has extensive experience in aviation cases, fighting for clients whose loved ones were victims of plane crashes. Those cases include winning a record $110 million for 16 families who lost people in the 1994 crash of Flight 4184 in Roselawn, Indiana; $28.2 million for a woman severely injured in a 1989 crash of Flight 232 in Sioux City, Iowa; and $15 million for a Chicago man who lost his wife and daughter in the same Sioux City crash.
But as the article notes — and as Clifford would tell you today — these cases are about much more than money. Then and now, he believes in taking on jobs that can help change public policy for the better. In one 1987 case, the firm was able to eliminate the use of unregistered vanity addresses after a woman died in a fire at one, despite multiple calls to 911. Clifford's cases have also influenced procedures in the Chicago Fire Department around staffing levels, equipment, and even the physical fitness levels of the firefighters.
As the firm has grown, so too has the level of cases it takes on, from filing suit against the U.S. Food and Drug Administration to helping the U.S. Justice Department write regulations for the 9/11 Victims' Compensation Fund.
Much more has happened in the 14 years since Super Lawyer first published its article, and Clifford Law Offices firm now represents multiple areas of personal injury law, from airline crashes and premises liability to product liability, construction accidents, and med malpractice.
One thing has remained consistent: Clifford and his team's commitment to honesty, justice, and integrity in the profession of trial law. The firm continues to fight for both individual clients who have been wronged and to change public policy where it is still lacking. As well, the firm remains a strong part of the larger Chicago community, giving back to the same city where its own Robert Clifford grew up hoping to one day become a lawyer.