Brad Cosgrove Speaks on Demonstrative Exhibits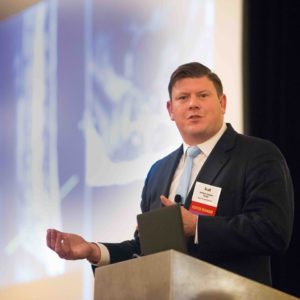 Bradley M. Cosgrove, partner at Clifford Law Offices, spoke at the Illinois Trial Lawyers Association (ITLA) Medical Malpractice Seminar on "Demonstrative Exhibits." Cosgrove has obtained numerous medical malpractice verdicts and settlements, some of them records in the state, the latest being a $21.5 million record verdict on behalf of a family who lost their son in a drowning incident.
Other topics discussed at the half-day seminar included jury selection, birth injuries and "Perspective from the Bench" with the Hon. Kay M. Hanlon of the Cook County Circuit Court Law Division. It was held at the JW Marriott in Chicago and offered continuing legal education credit for attending lawyers.
© 2022 by Clifford Law Offices PC.
To protect you from COVID-19, we are offering a quick & easy remote intake process. Learn more here. Close