Brad Cosgrove to Speak on Trucking Litigation at ITLA Seminar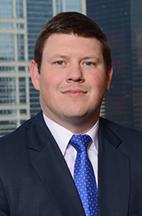 Bradley M. Cosgrove, partner at Clifford Law Offices, will be speaking at the Illinois Trial Lawyers Association (ITLA) Update and Review Seminar Oct. 22 at the Westin River North, 320 N. Dearborn, Chicago.
Cosgrove recently received a $5 million verdict and a $20 million settlement in trucking accident cases.
The ITLA seminar offers 4.25 hours of continuing legal education credit and runs from 8:45 a.m.-1:40 p.m. Register online at www.iltla.com. For further information, contact ITLA at 800-252-8501 or email Paula@iltla.com
© 2022 by Clifford Law Offices PC.
To protect you from COVID-19, we are offering a quick & easy remote intake process. Learn more here. Close