Clifford Law Offices filed a lawsuit against Major League Baseball (MLB) and the Chicago Cubs on behalf of a Schaumburg man who permanently lost the sight in his left eye when a foul ball came screaming off the bat of a hitter at the August 29th Pittsburgh Pirates game at Wrigley Field.
John "Jay" Loos, 60, was injured as he sat in a seat close to the field. The complaint was filed in Cook County Circuit Court in Chicago. He was hit by a foul ball hit at a speed of as much as 100 mph. The complaint also alleges that more than 1,700 fans are injured by baseballs entering the stands at high rates of speed.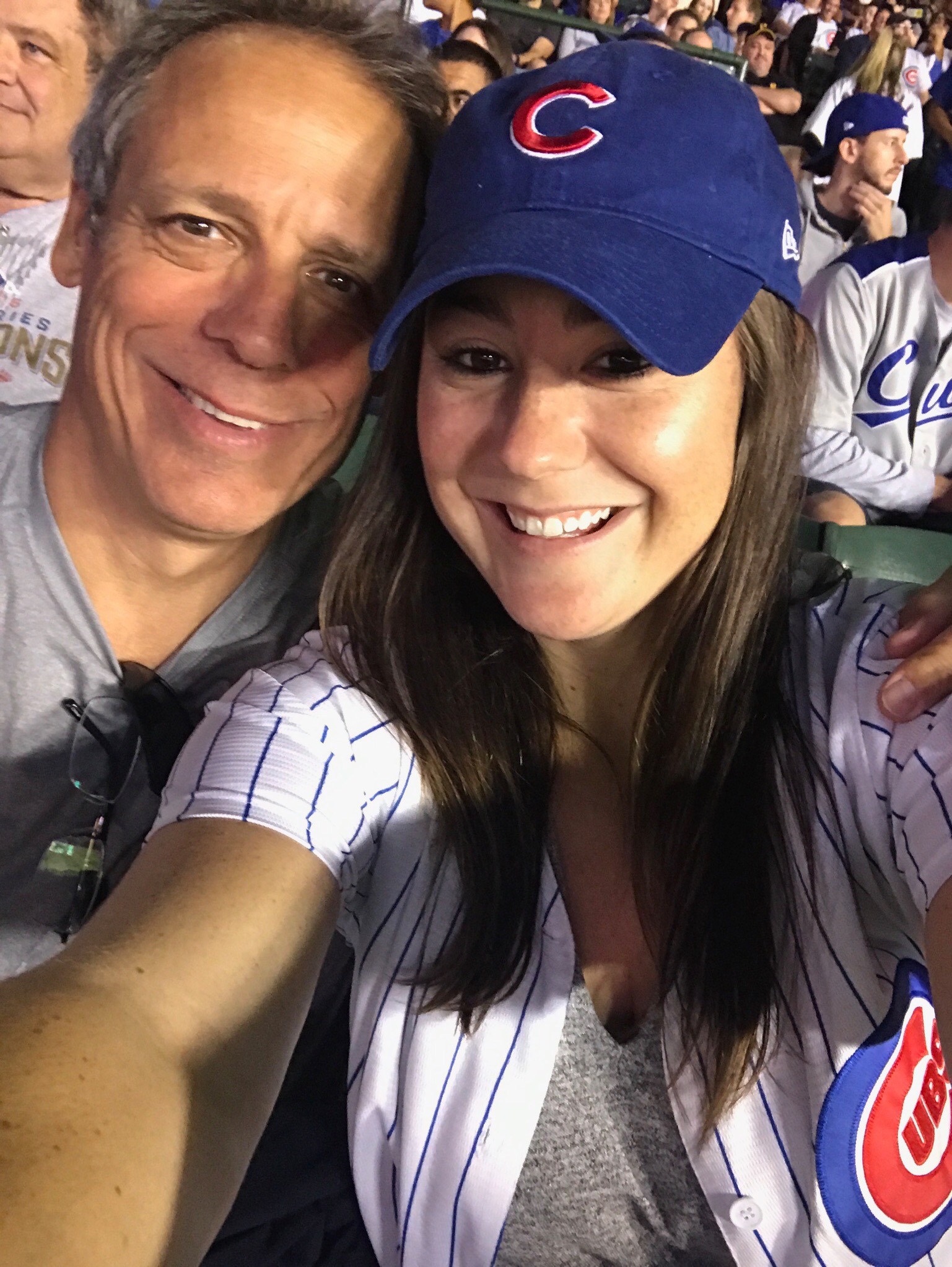 Jay Loos at Cubs game with daughter Emma before he was struck in the face by foul ball.
The incident is another in a number of recent horrific injuries in ball parks across the country for fans who are sitting in areas where netting is not in place. It was recently reported that a little girl, not quite two years old who was sitting in her grandfather's lap, was struck in the face by a line drive ball at a New York Yankees game September 20th and suffered facial fractures, bleeding of the brain and vision impairment. Yankees third baseman, Todd Frazier who hit the ball, took a knee and removed his helmet in a hushed stadium as the little girl was carried out of the game to the hospital. It was estimated that the foul ball was traveling at about 105 mph.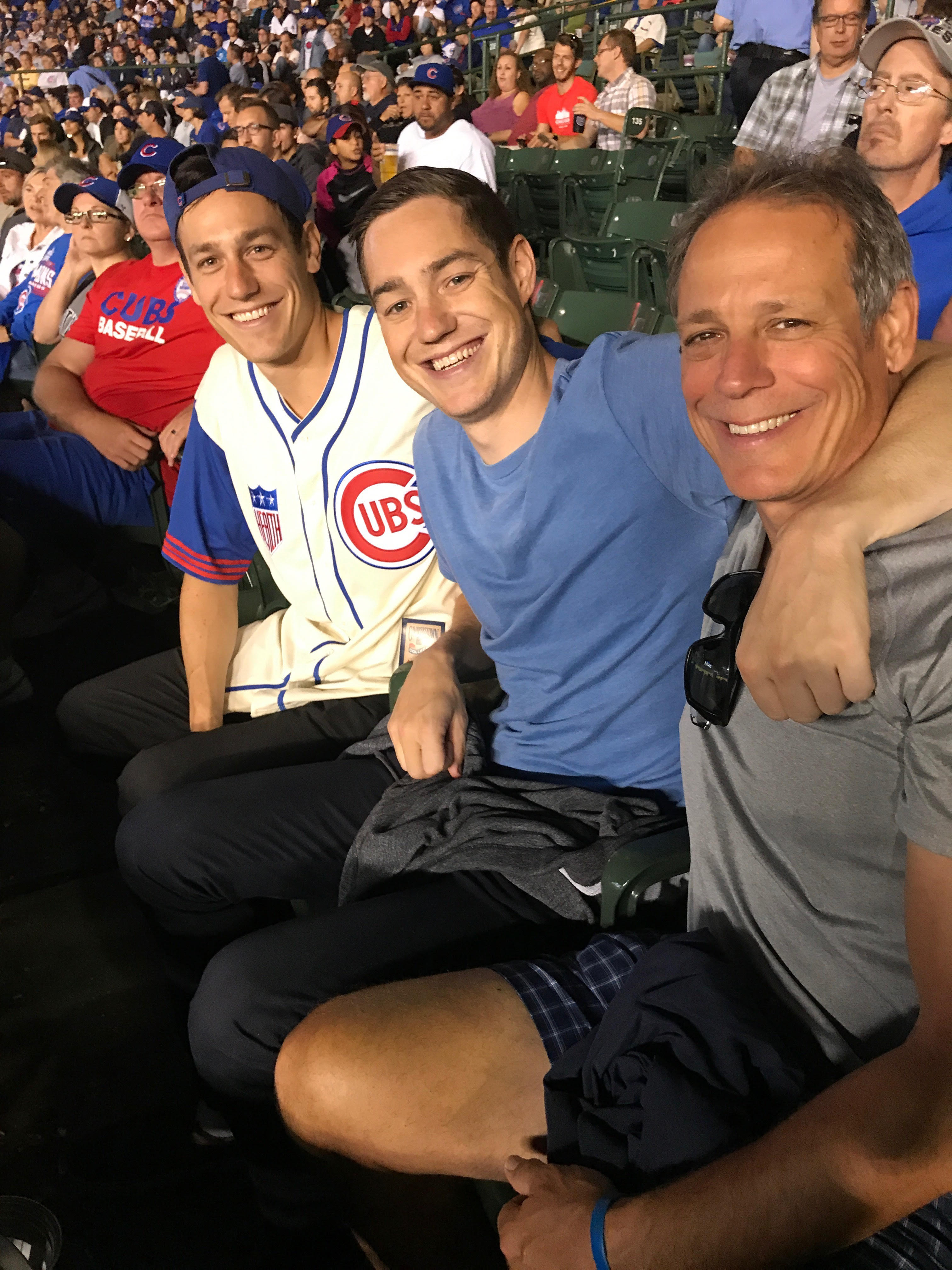 Jay with sons Adam and Eric at the game.
It is reported that the Cubs and the Yankees management are looking into extending the netting around a larger portion of the field, particularly along the first and third base lines.
A press conference was held on October 9th. To watch, visit https://livestream.com/CLO/october092017
For further information, please call Clifford Law Offices Communications Partner Pamela Sakowicz Menaker at 847-721-0909.