On February 18th, 2016 Clifford Law Offices sponsored a free 2-hour continuing legal education (CLE) program on "The Ethics of Pre-Trial and Trial Work" in the ninth annual Clifford Law Offices Continuing Legal Education Series. The CLE program had an all-time high of more than 3,900 registrants.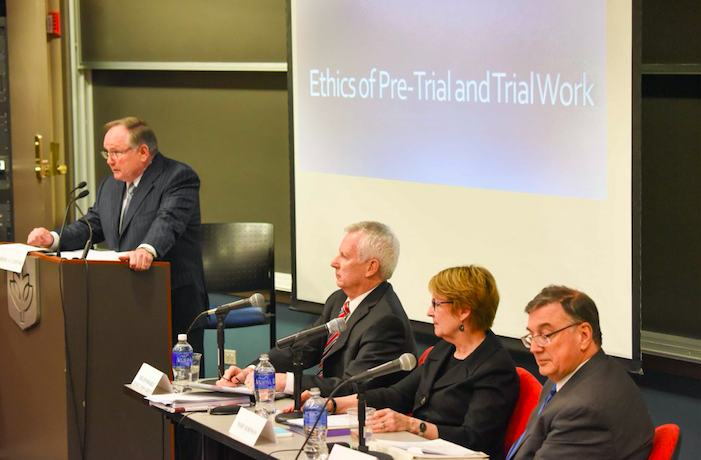 Photo above- left to right: Robert A. Clifford, moderator, standing
Judge John C. Griffin, Supervising Judge, Cook County Circuit Court
Mary Robinson, Mary Robinson Law
Professor Robert Burns, Northwestern University School of Law
Nearly 4,000 lawyers registered for the annual Clifford Law Offices free continuing legal education program. It was held at DePaul University College of Law before a live audience with thousands more attending on the internet. The two-hour program offered professional responsibility credit.