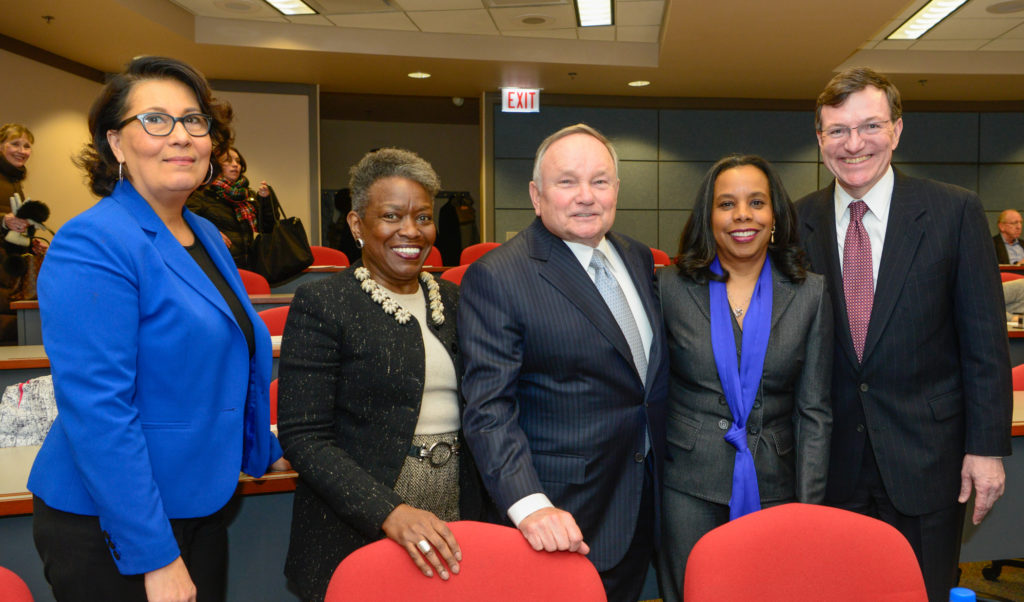 Clifford Law Offices sponsored a free continuing legal education seminar on Thursday, February 21, 2019 live at DePaul University College of Law, also broadcasted live via webcast to thousands, for professional responsibility credit.
The two-hour program included an hour on wellness and an hour on diversity/inclusion, two hours of new credit that have to be reported starting this year. Part of the wellness hour included a lawyer, Karen Munoz, partner at Dolan Law and yoga instructor, who demonstrated some simple yoga exercises.
Robert A. Clifford, founder and senior partner at Clifford Law Offices, moderated the two hours that included Cook County Circuit Court Judge Thomas More Donnelly and Chief Judge of the Municipal Division, Hon. E. Kenneth Wright, Jr.
To see more photos, click here.