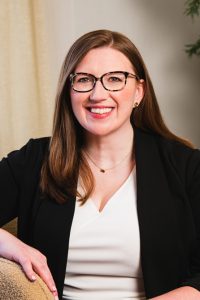 Yvette Loizon, former Assistant Cook County State's Attorney and clerk to a chief justice of the Illinois Supreme Court, is now a partner at Clifford Law Offices, a nationally recognized personal injury and wrongful death firm in Chicago.
Loizon comes to the firm with a strong litigation background after serving in the Cook County State's Attorney's Office for 12 years where she managed all aspects of complex, cutting-edge cases, from investigation to litigation, such as the first terrorism trial ever brought in state court. Her work ethic, tenacity and ability to handle difficult cases requiring in-depth investigations and high-level legal analysis resulted in the Cook County State's Attorney's Office naming her supervisor of a newly created specialized Violent Crimes Investigation Unit in 2018.
Loizon has the experience of both clerking and practicing at every level of the state court system and has drafted numerous appellate and supreme court opinions as well as prosecuted multiple jury trials, written and collaborated on hundreds of appellate briefs, and successfully litigated two cases in the Illinois Supreme Court. Loizon clerked in the Cook County Criminal Court as well as served as a law clerk to the Hon. Joseph Gordon in the Illinois Appellate Court and the Hon. Thomas Fitzgerald during his tenure as Chief Justice.
Prior to joining Clifford Law Offices, Loizon most recently served as Chief Legal Counsel for the Illinois State Police (ISP) where she oversaw its legal department and provided guidance and advice on a multitude of legal and legislative issues impacting law enforcement. She was responsible for providing guidance and advice to law enforcement entities across the entire state during the COVID 19 crisis and recent civil unrest.
Loizon was born and raised on Chicago's far south side and is the youngest of five children. She and her husband reside in the Beverly neighborhood of Chicago with their four children, and she is an active volunteer in her community where she has served on her children's school Advisory Board, and mentored and coached elementary school mock trial, volleyball and basketball teams.
For further information, please contact Clifford Law Offices Communications Partner Pamela Sakowicz Menaker at 847-721-0909 (cell).