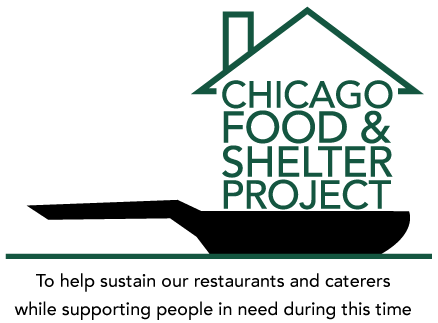 Clifford Law Offices attorneys have come together to start the Chicago Food and Shelter Project, which provides food to people in need while supporting Chicago restaurants and caterers during COVID-19.
Attorneys at Clifford Law Offices have donated thousands of dollars to send catered meals from local restaurants to homeless shelters throughout Chicago, and will continue to do so several times per week. As of June 12, 2020, 791 meals have been provided to individuals in need.
Keith A. Hebeisen, Sarah F. King, Erin E. Clifford, and Kevin P. Durkin, partners at Clifford Law Offices, are spearheading the effort to help.
Meals are sent several times per week to shelters around the city. Shelters included are Lincoln Park Community Services (LPCS) shelters at Fullerton and Sedgwick, Primo Center shelters at the Western and Lawndale location, the Salvation Army at Shield of Hope Center, and Sarah's Circle.
Rex Italian Catering catered for the residents at LPCS's Fullerton location:

Atolito catered for the residents of Sarah's Circle:

Wildberry catered for LPCS shelter at the Sedgwick location:

For more information about Chicago Food and Shelter Project, click here.