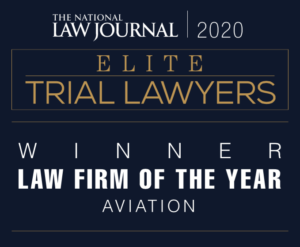 2020 marked a new partnership between ALM and The National Trial Lawyers to honor firms achieving results for plaintiffs in cutting-edge matters.
Clifford Law Offices is proud to be named Aviation Law Firm of the Year in 2020 by ALM and The National Trial Lawyers.
This award follows Bob Clifford, founder and senior partner of Clifford Law Offices, being named Lead Counsel in the March 10, 2019 crash of a Boeing 737 Max8 airplane in Ethiopia. Clifford Law Offices represents dozens of victims' families in the litigation pending in federal district court in Chicago where more than 100 consolidated cases are pending.
Awards were presented January 20th in Miami, Florida, as part of The National Trial Lawyers Summit.
To see all the honorees, click here.