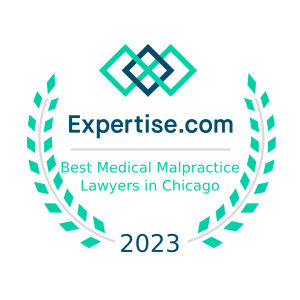 Expertise.com has named Clifford Law Offices one of the Best Medical Malpractice Lawyers in Chicago for 2023.
Expertise.com evaluated Clifford Law Offices' lawyers as top Chicago Medical Malpractice Lawyers based on the following criteria: Reputation, Credibility, Experience, Availability, and Professionalism.
Clifford Law Offices attorneys have extensive experience handling medical malpractice claims and have recovered hundreds of millions of dollars on behalf of clients.
The firm has also been named to the following Expertise.com lists for 2023:
Click here to learn more about Clifford Law Offices' medical malpractice expertise and results.