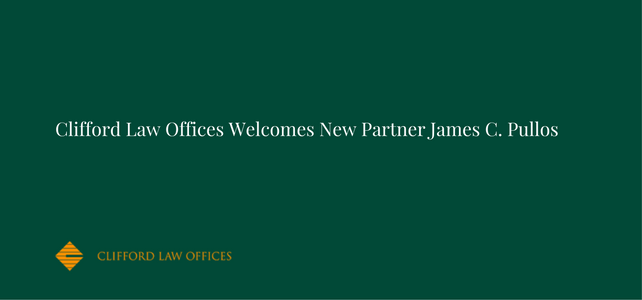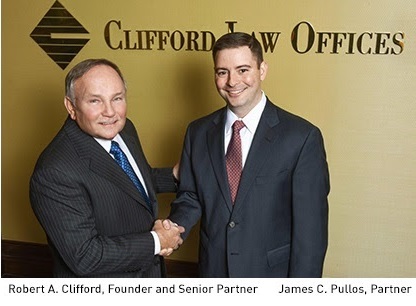 James C. Pullos is the newest partner to join Clifford Law Offices. With his long experience as a trial lawyer, both in civil and criminal courtrooms, Jim immediately jumped into the complex litigation work at the firm. His philosophy is based on integrity and hard work, and he values fighting for justice on behalf of those who have been harmed, holding the wrongdoers accountable.
After 14 years in the Cook County State's Attorney's office, his career there culminated in his being named Supervisor of the Civil Actions Bureau in the Torts and Civil Rights Division as well as Supervisor of the Labor and Employment Division, two of the most complex and busiest litigation practice groups there. He has tried more than 50 cases to verdict and hundreds of bench trials in state and federal courts. He also has a successful history as a legal brief writer and appellate advocate in numerous state and federal venues including the Seventh Circuit Court of Appeals in Chicago. Jim is a tireless worker to help his clients earn the most just resolution, and he brings an unparalleled passion and empathy for these victims and their families.
He has been honored by Mothers Against Drunk Driving (MADD) for his excellence in his fight against drunk driving. He is an active member in the legal community serving as Chair and Vice Chair for the Federal Civil Practice Committee of the Chicago Bar Association (CBA). And he finds time to give back to his community – the South Side of Chicago where he grew up – donating his time to various events at his children's grammar school.
Jim Pullos is a valuable addition to the legal team at Clifford Law Offices. Welcome!