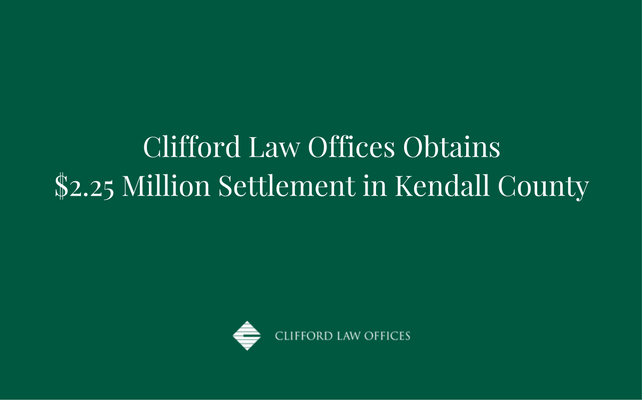 Robert P. Walsh, partner at Clifford Law Offices, obtained a $2.25 million settlement in Kendall County on behalf of a mechanic who suffered a below-the-knee amputation and multiple fractures in an accident in Kendall County.
The settlement is a record received in Kendall County for a motorcyclist accident, according to John Kirkton of the Jury Verdict Reporter. The previous high settlement or verdict was $78,000.
Daniel DiGuido, 49, of Yorkville, an elevator mechanic, was injured when a retired schoolteacher turned left in front of his vehicle on Fox Road on July 29, 2015. The Hon. Robert P. Pilmer entered the dismissal order Monday.
"Although he has lost so much, he has never lost his positive outlook on life," Walsh said. "He is an inspiration."
Case: Daniel and Amy DiGuido v. Estate of Alan Duggan, deceased, 15 L 69.