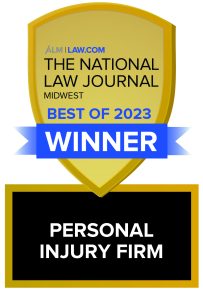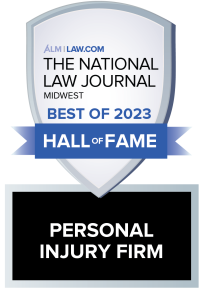 Readers of the National Law Journal have voted Clifford Law Offices as the First Place recipient in the Best "Personal Injury Firm" category as part of the 2023 "Best of Midwest" reader's survey.
This award recognizes Clifford Law Offices as a firm trusted by other attorneys and law professionals in the Midwest region and will be named the First Place Winner under the Best "Personal Injury Firm" category in the June Issue of the National Law Journal. Having received First Place rankings under the Best "Personal Injury Firm" category in both 2022 and 2021, Clifford Law Offices also joins the National Law Journal's Best of Hall of Fame in 2023.
The law magazine developed its "Best of" supplement publication to help lawyers identify the top legal products and providers, and showcase them in an annual addition. Firms included in the National Law Journal's "Best of Midwest" are surveyed and ranked by the magazine's audience to provide a listing of favorite providers and vendors across several practice areas in the Midwest region ranging from litigation to accounting. The publication lists the three highest-ranking companies in each category, as voted on by readers. Each year, the survey is refined to ensure accuracy and to maintain its significance as a top-level resource for its readers. To qualify for the Hall of Fame, a firm must have been ranked in the top three in the last three of four years of nominations.
To learn more about Clifford Law Offices, click here. To read the complete 2023 "Best of Midwest" publication, click here.
About Clifford Law Offices
Clifford Law Offices is routinely ranked as one of the top law firms in Chicago and has been included on U.S. News & World Report's list of Best Law Firms. The firm's personal injury attorneys have the experience to protect the interests of those seriously injured by negligent conduct and families who suffer the wrongful death of a loved one and seek fair compensation for their loss. Since 1984, Clifford Law Offices has been dedicated to serving the needs of clients in the Chicago area and throughout the nation. The award-winning lawyers at the firm, its stellar legal teams, and Clifford Law Offices' access to the best resources and experts are just some of the differences that drive its success.