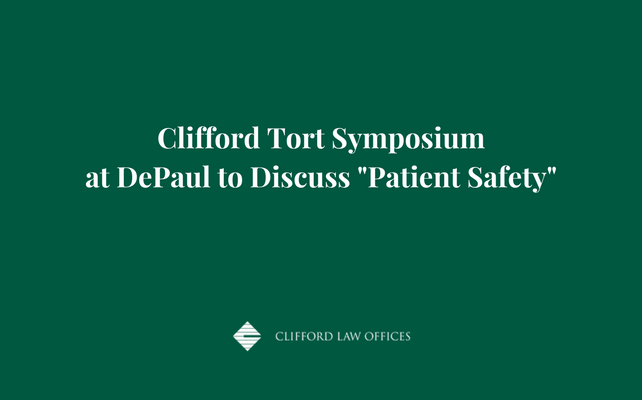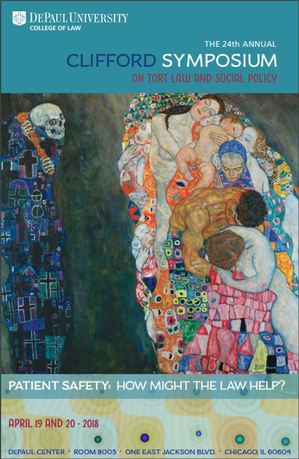 The 24th Annual Clifford Symposium on Tort Law and Social Policy will be held at DePaul University April 19-20 on "Patient Safety: How Might the Law Help?"
For two days, two dozen academics, lawyers and medical professionals from around the country will discuss the medical crisis in this country and alternate legal strategies that might encourage greater safety.
Among the faculty members are medical professionals including David Studdert, joint professor of Medicine and Law of Stanford University; Jeffrey Silber, M.D., Ph.D. of the University of Pennsylvania; Anupam Bapu Jena, Ph.D., Harvard Medical School; and Stephan Landsman, the current organizer and director of the symposium.
Attendance offers up to eight hours of CLE credit over the two days. The program will be held at DePaul Center, Room 8005, One E. Jackson Blvd., Chicago, IL.
The Clifford Symposium is free and open to the public. Because of space limitations, however, those interested in attending are encouraged to register in advance by April 13. Registrants will be given preference with regard to attendance, luncheon and distribution of materials. Walk-ins are welcome, but space is not guaranteed.
Robert A. Clifford, founder and senior partner at Clifford Law Offices, endowed DePaul University College of Law with a faculty chair in tort law and social policy in 1994. In addition to providing the annual symposium, the endowment supports faculty research and teaching as well as a special volume of the DePaul Law Review. Other topics have included data privacy, redesigning the medical malpractice system and the Sept. 11 Victims Compensation Fund.
For further information or to register, contact Kimberly Campbell at k.campbell@depaul.edu or call 312-362-8372. To make online reservations, click here.
To view the 24th Annual Symposium invite, click here.