Clifford Law Offices will be one of the sponsors for the Illinois Bar Foundation's 19th Annual Gala on Friday, October 27th, 2017.
Bob Clifford is one of the Honorary Gala Co-Chairs.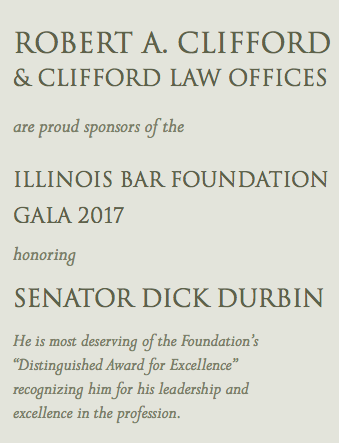 The event will honor U.S. Senator for Illinois, Dick Durbin, who will be receiving the 2017 Distinguished Award for Excellence.
To learn more about the event, click here.