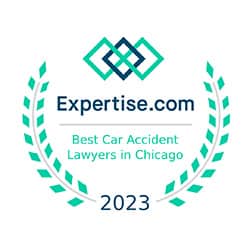 Driving under the influence claims thousands of lives every year. Alcohol severely impairs your judgment, motor skills, reaction time, vision, and hearing, making it difficult to ride a bicycle, let alone operate a massive motor vehicle. Despite the dangers of drunk driving, thousands of drunk driving accidents still occur every year, often with fatal results.
After an accident with an intoxicated driver, contact our law firm. The attorneys at Clifford Law Offices can help you understand your legal options. Our attorneys will work closely with you to fight for your rights, helping you recover possible damages for medical bills, property damage, and more. We have recovered over $4 billion in damages for our clients since 1984. We will use our experience and resources to the fullest to recover fair compensation for you.
Illinois Drunk Driving Statistics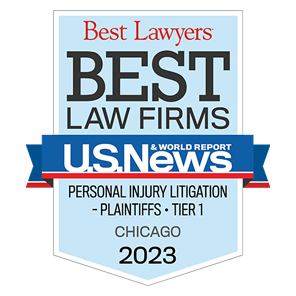 If you have suffered injuries in a drunk driving accident, you may find yourself with life-altering physical and emotional injuries. You may be thousands of dollars in debt for medical bills, medications, and physical therapy because of your injuries. You may have lost a loved one due to a negligent drunk driver.
Despite drunk driving being an infamously dangerous act, many drivers choose to get behind the wheel while intoxicated. According to the Centers for Disease Control and Prevention and the Illinois secretary of state:
Between 2003 and 2012: 3,866 people died from drunk driving crashes in Illinois.
More than 270 people died in drunk driving crashes in Illinois during 2016 alone.
More than 2% of Illinois adults reported driving after drinking too much in 2012.
Almost 30,000 people faced driving under the influence (DUI) charges in Illinois during 2016.
In 2016, drunk driving fatalities accounted for 25% of all motor vehicle fatalities in Illinois.
Drunk Driving Laws in Illinois
For a police officer to consider a driver to be under the influence, his or her blood alcohol content (BAC) must be:
Greater than zero if he or she is a minor under the age of 21
.08% or higher for non-commercial drivers 21 and older
.04% or higher for commercial drivers 21 and older
A DUI is a serious criminal offense. Penalties range from fines to jail time, based on the number of offenses, the severity of the crash, if the driver kills or injures another person, and the driver's BAC. Drunk drivers may lose their driving privileges, require ignition interlocks, and need to complete community service and education courses.
The Dram Shop Laws or "Liquor Control Act"
Dram shop laws state that bars and other alcohol-selling establishments could be liable for injuries caused by intoxicated individuals who have consumed their products. If an establishment continued serving someone who was clearly intoxicated or knew to be driving, they could be responsible for an accident the drunk driver caused.
In Illinois, the dram shop law is the Liquor Control Act. This law states that commercial establishments are liable for any damages or injuries caused by an intoxicated person if:
The establishment sold alcohol to the intoxicated person.
This person caused injuries and damages.
The intoxication was at least one major cause of the injuries.
The establishment was the proximate cause of intoxication.
If a drunk driver injures you, you may be able to file a claim against the bar he or she patronized. You can file claims against multiple establishments as well if the above conditions are satisfied.
Contact Clifford Law Offices Today
Are you a survivor of a drunk driving accident? Have you lost a loved one because of a drunk driver? Clifford Law Offices may be able to help. We will seek the maximum possible compensation for your physical, financial, and psychological losses. To schedule a free case review, contact us today.