Major advances in technology over the past decade have enabled autonomous vehicles to become a reality. Many Chicago residents have seen a tester vehicle zooming through the city. Although these may seem like a novelty today, expect them to be part of the future soon. In the meantime, however, this new technology could be risky to traditional drivers and pedestrians that use Chicago's busy highways.
If you or a loved one has suffered harm in an autonomous vehicle accident, contact Clifford Law Offices. We understand the legal implications of newer technology and can explain your options after an injury. Our attorneys are here to represent you throughout the litigation process so that you can focus on recovery. Our award-winning law firm has decades of experience representing clients in all types of personal injury and wrongful death cases.
What Are Autonomous Vehicles?
Autonomous vehicles, also referred to as self-driving cars, are motor vehicles that can drive without a person controlling it from inside the car. Some developments are bots – they make the decision about how to navigate the road based on pre-set commands. Others have riders in the car but not operating it. Others have people control them remotely. Companies such as Tesla and Google have been piloting these vehicles in major cities across the country, including Chicago. Considered the future of automobile technology, computers, and advanced sensor systems take control of the driving.
Despite leaps in technology, autonomous vehicles do not have the judgment of a person sitting behind a wheel. They do not have the reaction time to stop suddenly in the case of an emergency. While tech companies are making improvements to increase self-driving vehicles' abilities to operate safely in unpredictable conditions, they can cause many accidents, including injuries and even death.
Legislation for Autonomous Vehicles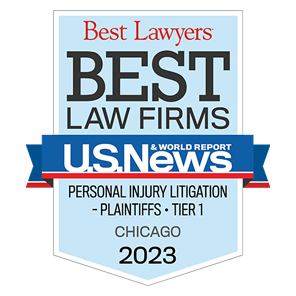 Autonomous vehicles are relatively new, and legislation involving these vehicles is limited but growing. According to the National Conference of State Legislatures, 29 states, including Illinois, have enacted legislation to regulate autonomous vehicles.
Under Illinois House Bill 0791, local governments may not prohibit self-driving cars from their roadways. The state also has several pending bills related to autonomous vehicles, including the Autonomous Vehicle Act and the Safe Autonomous Vehicle Act, which will introduce further regulations.
In October 2018, Governor Bruce Rauner signed Executive Order 2018-13, enabling the Illinois Department of Transportation (IDOT) to conduct an "Autonomous Illinois" initiative to develop, pilot, and test infrastructure related to autonomous vehicles. IDOT will also examine ways to make self-driving vehicles safer for Illinois streets.
Filing a Claim for Autonomous Vehicle Accidents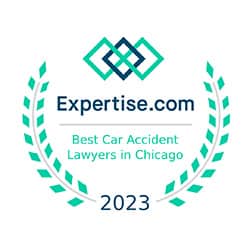 With a personal injury lawsuit, you may be able to recover damages for medical expenses, medications, and other treatment related to the accident. You can also receive compensation for lost wages, pain and suffering, and other costs related to your injuries.
Filing a claim or lawsuit for an autonomous vehicle accident raises significant liability issues. How can you file a claim against an at-fault driver if, technically, there is no driver?
If you file a personal injury lawsuit for an autonomous vehicle accident, the court will have to determine who and what caused the crash. For example:
If the autonomous car contained a driver who could control the vehicle and the driver was negligent, causing the accident, the driver would be liable for the accident.
If a defective design or part caused the accident, you can hold the manufacturer liable.
If the autonomous hardware or software caused the accident, then you can hold the company that developed the self-driving car liable.
The police will investigate all aspects of the accident to determine who and what was at fault. However, multiple parties may be liable for the accident. In these cases, it is important that you have an attorney representing you to ensure a thorough investigation of the accident. Your lawyer will conduct interviews, review security footage, and contact experts to determine the accident cause, building a compelling case in your favor.
Contact Clifford Law Offices Today
If a self-driving vehicle injured you, you may be able to recover compensation for the losses you suffered. Our attorneys have decades of experience helping victims recover damages for their injuries. Contact us today to schedule your free case review.