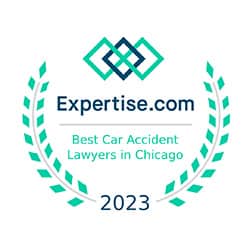 If you've suffered an injury in a Chicago bus accident, call our firm. The attorneys at Clifford Law Offices in Chicago, IL, can help bus accident victims determine their best options for recovery. We are an award-winning, nationally recognized law firm with decades of experience representing all types of personal injury and wrongful death cases. Since 1984, we have obtained more than $4 billion on behalf of our clients.
Common Carriers vs. Public Transportation and Government Entities
Many Chicago, IL, residents rely on buses to get around the city, and others may purchase tickets on private bus companies for longer trips. When a company offers transportation to the public as a paid service, the company falls under common carrier law. Drivers for common carriers have a higher duty of care on the road compared to individual drivers and have a responsibility to prevent injuries to paying passengers.
A common carrier has a duty to take reasonable steps to prevent injuries to passengers. When a bus accident happens, an injured victim may have several options for legal recourse. Most successful lawsuits against common carriers arise from negligence or intentional acts that injure passengers. Similar to any other personal injury claim, the plaintiff must prove that the defendant was negligent in some way that directly led to the plaintiff's claimed damages. Common carrier employers are liable for the negligence of their employees and must properly vet applicants and train new hires appropriately to avoid liability. The first step is determining who the responsible party is. If a private company or a private company's employee causes a bus accident due to negligence, the victim can pursue damages in a civil claim.
However, if the vehicle falls under the jurisdiction of a government entity or the state, the conditions for taking legal action are more restrictive but compensation is still possible.
There is a much shorter statute of limitations, or time limit, for filing a lawsuit against a government agency or entity. For a typical personal injury claim in Illinois, the statute of limitation is two years from the date an injury occurs. If the victim needs to take legal action against a government entity, the statute of limitations could be as little as six months or even shorter.
Damages and Compensation in a Bus Accident Lawsuit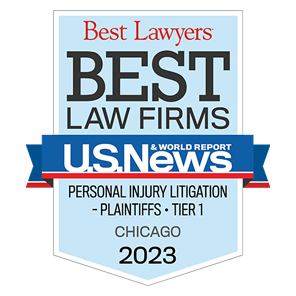 A bus accident can cause catastrophic injuries such as bone fractures, spinal injuries, traumatic brain injuries, and crushing wounds. A plaintiff can seek compensation for all medical expenses resulting from a negligent accident as well as lost income if his or her recovery requires missing work. If the plaintiff's injuries are severe enough to prevent the victim from working in the future, he or she can claim lost earning potential in a lawsuit.
A plaintiff may also receive compensation for pain and suffering. If a bus accident results in painful wounds that require extensive recovery time, long-term care, or results in permanent disability, the plaintiff may receive compensation for his or her physical pain, emotional suffering, and psychological anguish. If the defendant's behavior was grossly negligent, intentionally dangerous, or otherwise showed a clear disregard for the safety and welfare of others, the plaintiff may receive punitive damages as well.
Depending on whether the defendant is a private individual, company, or publicly operated transit service, the plaintiff may face several restrictions in terms of available compensation. For example, a lawsuit against a government entity may limit the non-economic damages a plaintiff can receive for a bus accident claim.
Contact Us Today
Handling the aftermath of a bus accident without a reliable attorney can be extremely difficult. The attorneys at Clifford Law Offices in Chicago have more than 30 years of experience handling civil claims for our clients, and we can put our skills, resources, and experience to work in your bus accident lawsuit. Contact us today to schedule a free consultation to learn more about what to expect from your bus accident claim in Chicago.