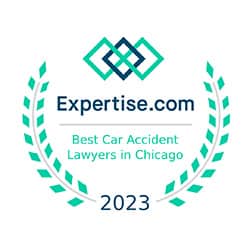 Rollover crashes are often very serious, with vehicle occupants more likely to suffer traumatic injuries or death. If you or a loved one has been hurt in one of these traumatic car crashes, we encourage you to learn more from the information below and then contact us. We offer risk-free consultations so you can find out about all of your legal options and get the trusted advice you need.
Rollover Crashes: Did You Know?
According to a report by the National Highway Traffic Safety Administration (NHTSA), more than 10,000 people are killed in rollovers each year. Of those 10,000-plus fatalities, more than 8,000 are the result of single-vehicle rollovers.
Although only about 3 percent of all vehicle crashes in the United States each year are rollovers, they account for approximately one-third of all vehicle passenger deaths across the country.
Sport utility vehicles are more likely to roll over than cars because of their higher center of gravity.
Injuries in Rollover Accidents
Injuries that often result from rollovers include:
Spinal cord injury
Loss of limbs
Many times, rollover accidents occur because a driver must suddenly swerve to avoid something on the road or another driver who abruptly comes into the path of the vehicle. Whereas a car may slide across the road due to this maneuver, SUVs have a tendency to tip and roll over. Manufacturers have a duty to warn drivers of any foreseeable dangers. Due to this duty, many rollover cases involve a defective product and defective design component.
In these cases, those who have been hurt or lost a loved one must show that the vehicle had a defect in the design or manufacture that caused the injury or death. Companies have a responsibility to make their products reasonably safe when used properly. The handling and braking of the vehicle come under scrutiny when a rollover accident occurs.
Defects that commonly lead to rollovers include:
Tire failure
Tire tread defects
Poor stability design
Poorly designed suspension systems
Inadequate braking systems
Additionally, the roofs of these vehicles are prone to being crushed and passengers are often ejected in a crash. The roof supports, seat backs, seat belts, buckles, head restraint devices, the windshield, and glass must be evaluated following a rollover crash.
Our Rollover Accident Practice
Clifford Law Offices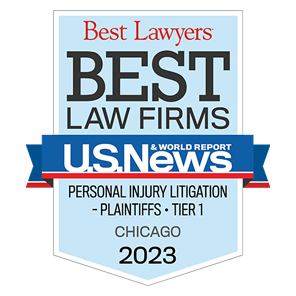 has been representing victims of serious rollover accidents for 30 years. The combined experience of our attorneys adds up to hundreds of years of personal injury and wrongful death work. Our attorneys examine all possible causes of a crash; it can be an issue of maintenance, excessive speed, alcohol use, tire blowouts, brake failure, inadequate safety systems or warning devices, failure to yield the right of way, tailgating, or unsafe road conditions. We will also examine rollover accident victims' losses, including medical expenses, lost wages, future earnings, future medical care, pain and suffering, grief and mental suffering, loss of quality of life, and other possible damage claims.
Our Experience In Rollover Cases
One example of our success in rollover accident cases involved attorneys Robert Clifford and Richard F. Burke reaching a $22 million settlement for our clients against Ford Motor Co., a Ford dealership, and a tire retailer in an SUV rollover accident lawsuit. The case involved two teenagers who were killed and another who became quadriplegic as a result of a rollover. The suit found design defects in the Ford Explorer and improper tires installed on the SUV.
Prior to that case, Clifford settled a case on behalf of a 31-year-old mother who was ejected from her vehicle during a rollover and suffered multiple fractures to her pelvis, leg, and vertebrae.
Yet another successful rollover case was led by Robert Walsh, who settled a case in which a 19-year-old female passenger suffered pelvis and arm fractures and facial lacerations in a single-vehicle rollover on the Eisenhower Expressway.
Attorney Burke favorably settled another rollover case in which a husband and father of three was killed when his Mitsubishi SUV rolled over.
---
All of these were tragic crashes and all required experienced rollover accident lawyers. Drivers and manufacturers must be held accountable for their negligent actions. Clifford Law Offices represented these families and got them the answers they deserved. Please call the experienced rollover accident attorneys at Clifford Law Offices at (312) 899-9090.