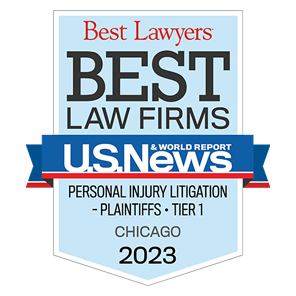 Distracted driving is a dangerous practice that claims thousands of lives every year. With the rise of modern technology and smartphones, many drivers engage in reckless practices while they are on the road. These practices can lead to severe collisions, involving other vehicles, cyclists, and pedestrians. Often, these accidents lead to severe injury and death.
If you or a loved one suffered harm because of another's distracted driving, discuss your case with one of our attorneys. Clifford Law Offices is an award-winning firm with decades of experience representing clients for all types of personal injury cases, including distracted driving. We believe in open communication to answer your questions and deal with your concerns. We believe in treating all our clients like family.
What Is Distracted Driving?
Distracted driving commonly refers to the use of a hand-held electronic device, usually a cell phone while driving. However, distracted driving can also refer to a variety of other common practices that drivers engage in, including:
Talking on the phone, including Bluetooth and speakerphone
Texting or emailing
Eating and drinking
Smoking
Engaging in a distracting conversation with another passenger
Reaching for something in the glove compartment, on the floor, or between seats
According to the Centers for Disease Control and Prevention, taking your eyes off the road for five seconds while traveling at 55 miles per hour is the equivalent of driving the entire length of a football field blindfolded. Unlike football fields, the road is not a wide-open space. By taking their eyes off the road, distracted drivers put passengers, other drivers, pedestrians, and cyclists at risk.
If a distracted driver injures you, severe injuries may limit your quality of life. You may have to pay hundreds or thousands of dollars in hospitalization costs, medical bills, surgeries, medications, and physical therapy. In these situations, you deserve fair compensation for your injuries.
Distracted Driving Laws in Illinois
Distracted driving is illegal in Illinois, but only for the use of hand-held electronic devices. Other distracted driving behaviors are legal but can also contribute to accidents. Under Illinois law, drivers may not:
Text
Email
Talk on a hand-held phone
Talk on the phone using Bluetooth or speakers when under the age of 19
The only times Illinois drivers can use hand-held phones is when making a 911 call, when an obstruction stops traffic and they are in neutral or park, and when parked on the highway shoulder.
Filing a Claim for a Distracted Driving Accident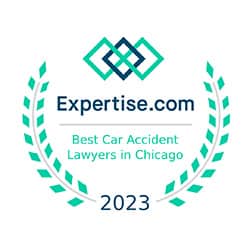 Distracted driving is a form of negligence. Drivers in Illinois have a duty of care to other drivers, passengers, and pedestrians to follow traffic laws and pay attention to their surroundings. By engaging in distracted driving, these drivers are liable for any accident they cause.
If a distracted driving accident injures you, you have two years to file a personal injury lawsuit. You can also file a claim with your insurance company or the at-fault driver's insurance company, but policy coverage may limit the amount of compensation you receive.
If you have extensive medical costs or other damages, filing a personal injury lawsuit is the best option. You can recover damages for:
Hospitalization
Medication
Surgeries
Pain and suffering
Lost wages
Illinois operates under a pure comparative negligence rule. This means that the court will decide who is liable for the accident and may assign partial liability to you and the driver. The defense attorney of the at-fault driver will attempt to place fault on you by arguing that you were also in violation of traffic laws.
If the jury finds you partially liable for a distracted driving accident, the court will deduct the percentage of your liability from your final settlement amount. For example, if the jury finds you to be 10% liable, you will only receive $9,000 of a $10,000 settlement.
Contact Clifford Law Offices Today
If a negligent driver injured you while distracted by a phone, eating, or engaging with someone else in the car, you may be eligible for compensation. Clifford Law Offices' attorneys are here to help you with your personal injury case, ensuring close attention and open communication from start to finish. Contact us today for a free case review.