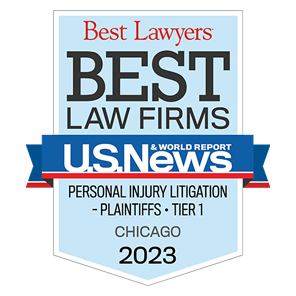 With the growing popularity of mobile apps like Uber and Lyft, increasing numbers of Chicago residents are participating in ridesharing. These apps should offer a safe ride home during nights when you have been drinking, can get you to work if the weather is too bad to walk or cycle, and let you travel easily around the city. However, these companies don't have the same insurance standards as traditional taxis. If there is an accident and your driver is at fault, you will need the help of an attorney who understands the complexities of such cases.
After an accident involving a rideshare driver – with you as a passenger or another driver – speak with one of our attorneys regarding possible compensation. If negligence was a factor, we can help. The lawyers at Clifford Law Offices have decades of experience working with all types of injury law. We can help you understand your options after a Chicago rideshare accident. We have recovered over $4 billion in damages for clients' medical expenses, pain and suffering, and more since 1984.
Rideshare Accidents in Illinois
Since rideshare apps are relatively new, little data exists to show how many rideshare accidents occur in the state of Illinois. Uber started in 2011 and Lyft began in 2013. Now, you can find other rideshare apps in the Chicago area, including DivvyRide and Via.
Many of these apps are safe to use and hundreds of Illinois residents use them daily. All these apps involve drivers who use their own cars to act as a modern taxi service, relying on GPS-based navigation systems to manage rides. Rideshare drivers, like all drivers, and can engage in negligent, accident-causing behavior such as:
Speeding
Distracted driving, such as texting or talking on the phone
Driving while drowsy
Violating traffic laws
In addition to adhering to their companies' terms of employment, rideshare drivers in Illinois are subject to strict regulations. Illinois and the city of Chicago have been national leaders in introducing legislation to protect rideshare passengers. Under Chicago law:
Rideshare drivers must complete an online course and receive a chauffeur's license.
Vehicles must be no more than six-years-old or undergo semi-annual inspections.
A few factors make rideshare accidents different from other car accidents:
Uber and Lyft's insurance policies will provide bodily injury coverage, but if the app cannot verify your ride, you may have to file a claim with the driver's insurance. However, some policies exclude commercial rides from their coverage.
Uber and Lyft do not train their drivers.
Uber and Lyft require their drivers to use the apps while driving, increasing the likelihood of distracted driving.
Uber and Lyft consider their drivers to be independent contractors, which removes liability from either company.
Filing a Personal Injury Lawsuit for Rideshare Accidents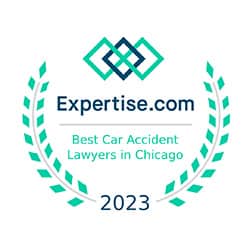 If a rideshare accident injures you, you can file a claim against the rideshare driver or the at-fault driver, if another car caused the crash. In addition, Uber and Lyft both provide $1 million in liability insurance coverage for bodily injury to passengers injured in rideshare accidents. You can also file a lawsuit against the rideshare company itself.
Insurance policies can only provide compensation up to policy limits. If you have major expenses and damages, a personal injury lawsuit is the best option. You can recover damages for medical bills, pain and suffering, property damage, and more. A skilled personal injury lawyer will help you prove the negligence of the at-fault driver, find all possible avenues for compensation, and defend you from claims that you were at fault for the accident.
Contact Clifford Law Offices Today
If you are a victim of a rideshare accident, Clifford Law Offices' personal injury attorneys can help you file an insurance claim or a lawsuit to recover maximum possible compensation. Contact Clifford Law Offices today to schedule a free case review.