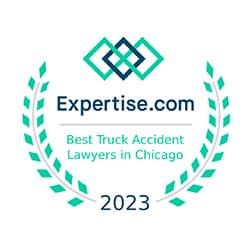 Truck maintenance is a crucial aspect of running a fleet. Keeping up with inspections, repairs, and routine maintenance tasks can be the difference between preventing an accident and causing one. The Federal Motor Carrier Safety Administration (FMCSA) has truck inspection rules and minimum requirements all common carriers must obey. Breaching these rules and causing an accident is negligence.
Contact Clifford Law Offices if you suspect a trucking company's neglect to properly maintain vehicles caused or contributed to your recent crash in Chicago. Our local personal injury lawyers will investigate your accident and work to determine fault. We can then file a claim on your behalf and argue for fair compensation, using over 30 years of litigation experience. Our firm has the resources for a strong truck maintenance case. We offer personal attention to all our clients.

FMCSA Truck Maintenance Laws
The FMCSA is the federal administration in charge of regulating commercial trucks, buses, and other common carriers (vehicles that transport goods or people for money). All trucking companies and associated parties in the United States must obey the FMCSA's rules or risk fines and penalties. One such requirement is for every motor carrier to systematically inspect, repair, and maintain all motor vehicles subject to its control. This requirement entails the following mandatory tasks:
Always keep all parts and accessories in proper working condition.
Inspect emergency doors and windows at least every 90 days.
Keep inspection, maintenance, and repair records.
Put an unsafe commercial motor vehicle out of commission until repaired.
Maintain daily written post-trip inspection reports (for drivers).
Schedule comprehensive inspection of fleet vehicles at least once every 12 months.
The goal of the FMCSA's motor carrier maintenance rules is to keep all vehicles in safe operating condition. Unfortunately, many trucking companies try to save time and money by shirking their responsibilities under this federal rule. Breaking protocol, cutting corners, and neglecting maintenance tasks can result in a commercial truck that is unfit for the road – and resultant truck accidents.
Who Is Liable?
Proper truck maintenance is the responsibility of trucking companies and/or vehicle owners. The owner of the fleet's vehicles has a duty to keep their trucks in safe working conditions. It is the truck company's duty to inspect its fleet vehicles within the required time frame, as well as to properly train drivers to keep inspection logs and be alert for signs of problems. Any failure to fulfill the accepted standards of vehicle maintenance on the part of the trucking company or one of its drivers/employees, resulting in a car accident, could be cause for an injury claim in Illinois.
Why Hire a Lawyer?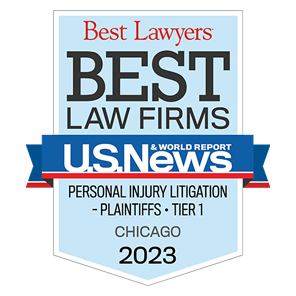 Recovery – both medical and financial – is difficult after a trucking accident. We understand most truck accident victims are eager to move forward with their lives. Hiring a lawyer can help. A lawyer will expedite the claims process, making filing more efficient, and help conclude a case as quickly and successfully as possible. Our years of experience navigating complex truck accident laws will work to your benefit.
Hiring a lawyer can protect your rights against a negligent trucking company or unscrupulous insurance company. Truck companies often have entire legal teams fighting to shut down negligence claims against them. An attorney is an advocate for you. He or she will work to protect your best interests in the aftermath of a trucking accident.
Contact Clifford Law Offices Today
Clifford Law Offices can help in cases involving any type of truck accident cause. Whether the cause of your injuries was a tire blowout, poor maintenance, or faulty break system, contact us. Our award-winning, nationally recognized law firm can help you build a strong case against a negligent trucking company in Illinois. When maintenance issues result in serious personal injuries, you need serious legal help. Call (312) 899-9090 to discuss your Chicago case for free today.