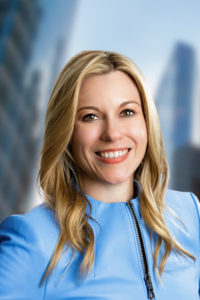 Erin Clifford, partner at Clifford Law Offices and wellness coach, will be leading a session for the Northwest Suburban Bar Association (NWSBA) on May 21, 2020 12pm – 1:15pm on Boosting Wellness and Managing Stress During Quarantine.
The event, complimentary to NWSBA members, is part of a series organized to help members deal with the disruption caused by the COVID-19 pandemic.
Erin will be educating attendees on wellness points including:
Creating a daily schedule to effectively work from home
How to exercise at home
What foods to eat to boost immunity
Healthy snacking ideas
Foods you want to limit during quarantine
Types of foods that can help you decrease stress
Effective ways to manage stress
What to do if you're struggling with sleep
The webinars in this series are sponsored by the NWSBA and facilitated through the Civil Litigation Committee.
To register for the Boosting Wellness and Managing Stress During Quarantine webinar, visit nwsba.org.