Erin Clifford to Lead Wellness Webcast for the Chicago Bar Association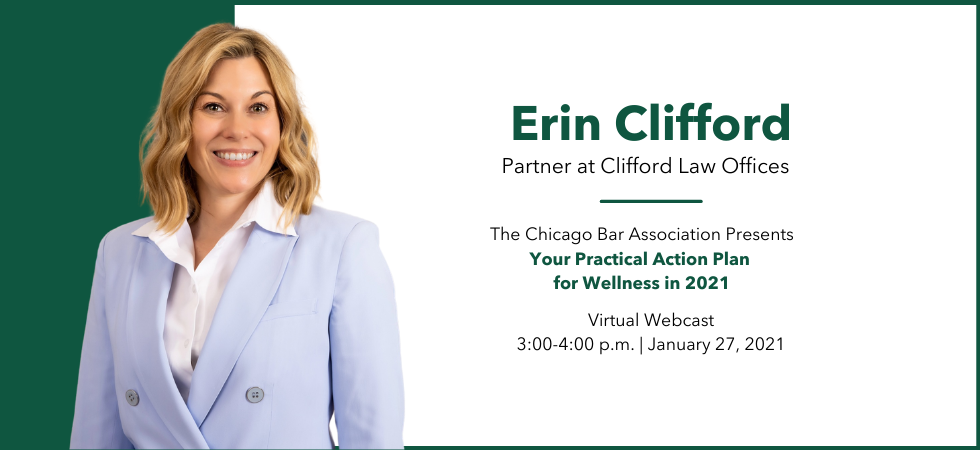 Erin Clifford, partner at Clifford Law offices and holistic wellness coach in Chicago, is leading a webcast for the Chicago Bar Association titled, "Your Practical Action Plan for Wellness in 2021." The virtual event will be held on January 27th, 2021, from 3:00-4:00 p.m.
Erin will provide advice for developing a doable action plan for wellness in 2021.
To learn more about the event and to register, click here.
© 2022 by Clifford Law Offices PC.
To protect you from COVID-19, we are offering a quick & easy remote intake process. Learn more here. Close