Deaths in traffic crashes are on the rise in Illinois, according to a recent analysis from the National Safety Council (NSC). During the first quarter of 2020, the state saw a "very, very disturbing" 11 percent increase in fatal crashes compared to the first quarter of 2019.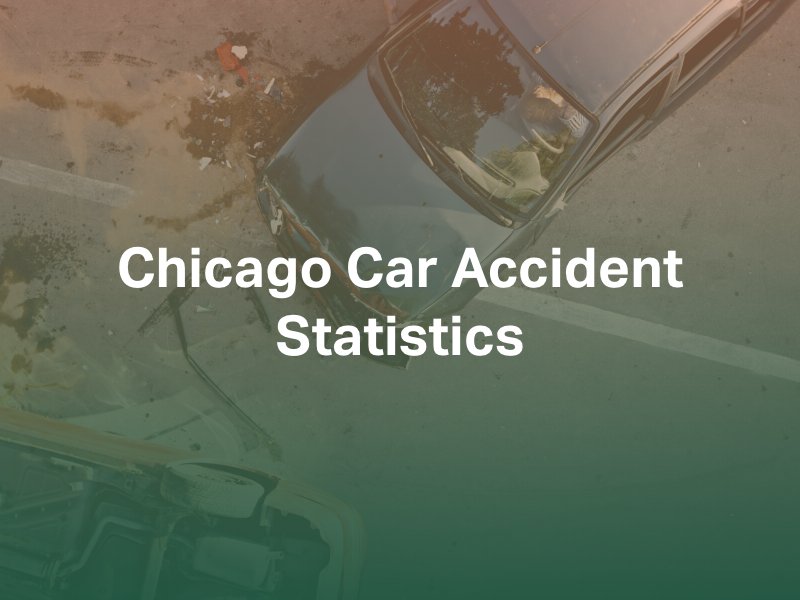 The COVID-19 pandemic may be partly to blame. Some officials have suggested that more people staying home has pushed traffic volume down, freeing up space on city roadways and tempting some motorists to drive recklessly. That includes speeding and not exercising caution around other drivers.
A handful of other statistics paint a picture of what Chicago's roads are like right now — and why we must all exercise the utmost caution when we get behind the wheel.
In Cook County where Chicago is the county seat, fatal crashes numbered 269 in 2018 and 294 in 2019. The county has so far seen 170 recorded fatal crashes for 2020.
In 2018, there were 118,304 motor vehicle accidents in the city of Chicago. A total of 123 of those crashes involved at least one fatality, while 21,881 involved at least one injury.
Safety experts attribute a rise in crashes in Illinois to speeding, drunk driving, and distracted driving.
Distracted driving is due to more people looking at cellphones or their in-car navigation systems. Distracted drivers kill about 10 people per day in the United States, according to the CDC. Additionally, the American Automobile Association found that even in-vehicle technologies, such as voice-based texting, can distract a driver for over 40 seconds — an eternity when you're behind the wheel.
The Chicago Department of Transportation has warned of a 14 percent jump in speeding on city roadways recently.
Seeing these statistics together paints something of a bleak picture of Chicago roadways. But every one of us drivers has a part to play in making those streets and highways safer. Follow speed limits and adhere to traffic laws. Exercise caution when driving through construction sites or other complicated areas. Never use a handheld device when behind the wheel. Instead, use hands-free settings on your technology or leave those devices alone until you are off the road.
If you are in an accident, it is important to take certain steps immediately following the crash. Call the police, who will write out a report of the accident. Gather evidence of your own and, even for minor injuries, see your doctor and keep records of those visits. You may also need to seek guidance from an attorney. Fortunately, when it comes to Chicago car accident lawyers, you have plenty of experienced ones to choose from.
Clifford Law Offices is committed to fighting for individuals impacted by someone else's reckless driving or negligence on the road. If you believe you are dealing with such a case, please reach out to us today or call (312) 899-9090. We are here to help you.