On Feb. 27th, 27 women, including Clifford Law Offices Associate Sarah King, traveled to the Illinois State Capitol for the first-ever Illinois Trial Lawyers Association (ITLA) Women's Caucus Lobbying Day.
When Sarah F. King and several other female members of the Illinois Trial Lawyers Association started discussing forming a women's caucus for the organization last summer, they inquired about how many women attorneys actually belonged to ITLA.
As per the article in the Chicago Law Bulletin, they went to group's Executive Director James Collins to find out.
"I was honestly expecting him to say something under 100," said King. "When he told us that there were more than 300, we were all blown away."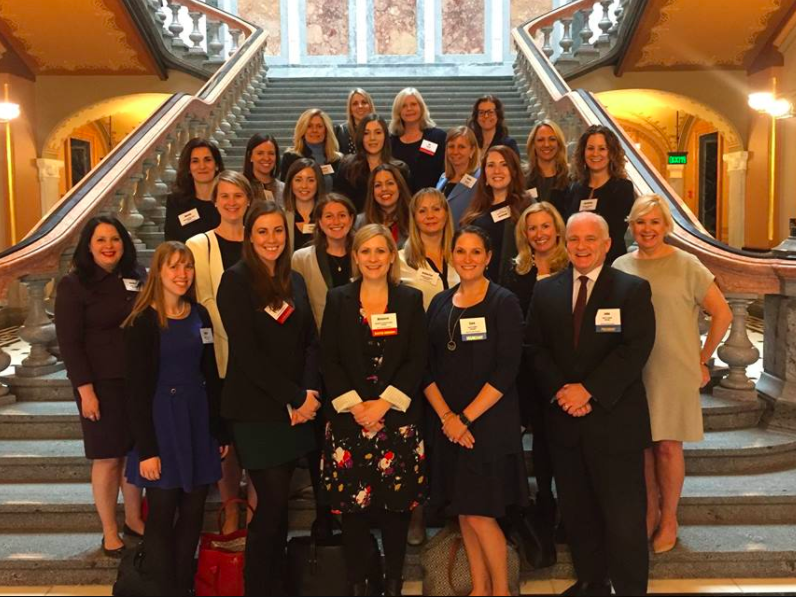 King said the 367 women members, out of roughly 2,000 total members, highlights the need for women's caucus within the plaintiff lawyers' organization — "if only for us all to get to know each other better and use each other as a resource."
King is now co-vice chair of the women's caucus.
The primary goal of the caucus is to make sure women have greater representation in the organization generally and in leadership positions, whether that means recruiting more women for the board of managers or having more women responsible for planning programming for Continuing Legal Education.