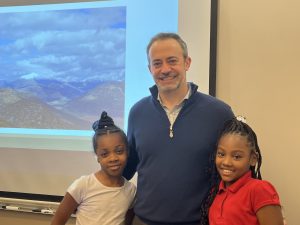 On March 7, 2023, John V. Kalantzis, attorney at Clifford Law Offices, delivered a presentation about Greece to children at Lawyers Lend-A-Hand to Youth.
Lawyers Lend-A-Hand to Youth is a Chicago-based nonprofit organization, partnered with the Chicago Bar Foundation and the Chicago Bar Association, that works with lawyer volunteers to provide educational opportunities, mentorship, and literacy tutoring to children in the Chicago area.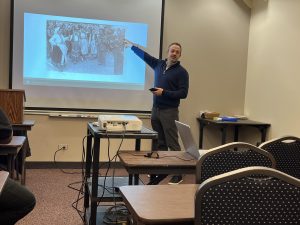 John's presentation took students on a virtual tour of Greece, introducing them to the country, its culture, traditions, villages, and its landscape as well as fielding questions from the interested group. As a first-generation Greek American, John has experienced how cultural bias can impact families and understands the importance of community support, especially among marginalized groups. He has experienced first-hand the role education plays in presenting opportunities for enriching and improving one's life and aims to share that gift with the next generation.
Clifford Law Offices has been a proud supporter of the Lawyers-Lend-A-Hand to Youth for years and is proud to be the Philanthropic Patron Sponsor for the upcoming Lawyers Lend-A-Hand Spring Awards Celebration taking place on May 18, 2023.
To learn more about the organization and its upcoming events, click here