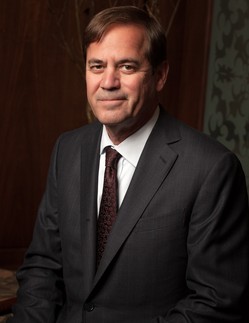 Keith A. Hebeisen, partner at Clifford Law Offices, has been invited as a panelist to speak March 22 at an American Bar Association (ABA) webinar entitled "Anatomy of a Medical Malpractice Lawsuit: Real-World Perspectives in Medical Malpractice Litigation."
Hebeisen, who heads the medical malpractice team of lawyers at the firm, is the past Chair of the ABA Standing Committee on Medical Professional Liability. He also has served as the Editor of the Illinois Trial Lawyer Association's Medical Malpractice Trial Notebook since 1992. He has obtained numerous record verdicts and settlements in the area of plaintiffs' medical malpractice litigation.
The ABA Health Law Section is sponsoring the event from 11 a.m.-12:30 p.m. CST. Panelists on the program will focus on techniques and strategies for handling expert witnesses in complex medical cases.
For more information on the webinar or to register, click here.
_____________
For further information, please contact Clifford Law Offices Communications Partner Pamela Sakowicz Menaker at 847-721-0909 (cell).