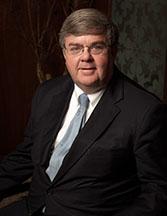 Kevin P. Durkin, partner at Clifford Law Offices, has been named to the Chicago Police Memorial Foundation Executive Committee.
Durkin has been active a number of years with the Memorial Foundation that gives back to the community in many ways including helping families of fallen and injured Chicago police officers.
Durkin also sponsors a team every year in the Chicago Police Memorial "Run to Remember," a 5K race that is its major fundraiser. Durkin has served on the Board of the Foundation as well as its advisory committee.
Clifford Law Offices is a member of the Foundation's Gold Star Society that remembers the 575 officers who have given the ultimate sacrifice for Chicago's citizens.
To learn more about the non-profit Foundation, visit their site here.