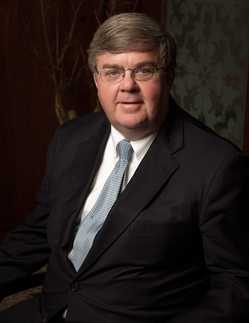 Kevin P. Durkin, partner at Clifford Law Offices, is among the honorees to receive the Chicago Bar Association/Chicago Bar Foundation's 19th Annual Justice John Paul Stevens Award.
He, along with eight other legal luminaries, will be honored at the 2018 annual luncheon Sept. 27 at the Standard Club, 320 S. Plymouth Ct., Chicago. Those who are selected by their peers are recognized for demonstrating extraordinary integrity and service to the community throughout their careers.
Durkin, former CBA President, will receive the award along with Laurel G. Bellows, Carol A. Brook, John N. Gallo, former CBA President Terri L. Mascherin, Illinois Supreme Court Justice Hon. P. Scott Neville, Jr., Presiding Justice of the Illinois Appellate Court First District Fifth Division Justice Jesse G. Reyes, Appellate Court Justice Hon. Mary K. Rochford, and Tina Tchen, former Chief of Staff to First Lady Michelle Obama.
To purchase tickets, go to www.chicagobar.org or call Tamra Drees at 312-554-2057. Individual tickets are $70 or tables of 10 are available for $700.
_____
For further information, please contact Clifford Law Offices Communications Partner Pamela Sakowicz Menaker at 847-721-0909.
www.CliffordLaw.com